4200+ KC IT Members…. we're just getting started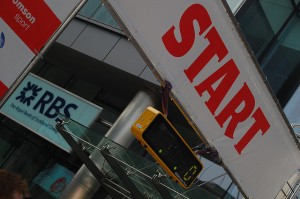 On 11/1/2010, KC IT Professionals surpassed 4,200 members since opening publicly ~28 months ago. A milestone like this provides an opportunity for reflection. When I look back on the initial days of this group, I'm blown away by how far we've come. Being involved in something like this has been one of the most rewarding life experiences on so, so many levels!
Whether you're a veteran, or a new member of KC IT, I hope to give a some insight as to how we arrived at where we are today.
In the beginning….
KC IT Professionals opened for membership in late July 2008 as just another group on Linkedin. I hadn't considered that it'd be anything other than an online forum for people in the local IT industry…but when it hit 500 members, I was floored!
Judging by the rapid growth, I decided it was time to seize the opportunity and help create real life connections from this virtual entity. The first happy hour networking event was organized in 2/2009 down at McFaddens in the P&L District. The response was incredible, we must have had 150 people there. Momentum was starting to build, because we exceeded 1,000 members the very next day!
In the weeks and months following, we continued to hold successful networking events, but focus was expanded to include other activities by which to engage our community. One outgrowth of this was the philanthropy initiative, in which we've donated over 150 hours of volunteer IT services in the past year and a half to local non profits. This venture alone has been an amazing experience!
Onward…
Every single day I'm working hard to move this organization forward: planning events, building the IT community, collaborating with other entities and key players, writing new blog posts and/or enhancing the KC IT site.
I very much appreciate your support and participation, and want you to know that we'll be making some exciting announcements soon.
The future is wide open for KC IT, and we're just getting started!
---
---
---