Are you taking technology for granted?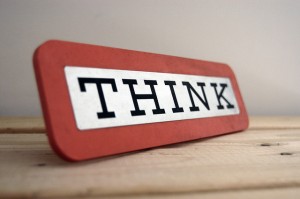 I recently watched an incredible presentation by the database team at Facebook on how they make MySQL scale. I was blown away by the OLTP stats (13 million queries/s peak?!) as well as hearing about the problems they encountered and resolved. It spurred thoughts of the enduser: their perceptions, experience and reliance on that particular technology. I then started thinking about the people that support these products we depend on. 
It seems as though the more technology becomes ingrained in our lives and solves everyday challenges, the more we take it for granted.  In a connected world full of integration across multiple services and applications, our expectations are that things will "just work".  It's easy to complain of Twitter fail whales, dropped calls on our carrier's network, gmail outages and so on…but outages do happen.
Do you ever stop to think about what's going on behind the scenes to support and maintain your most utilized technologies? I mean really think about it.  Day in, day out, teams of people work hard to put out proverbial fires to try and maintain availability of the systems/services you utilize. Further, what hard work & innovation went into planning & building those systems? For example, your cell phone – isn't it a miracle that you're able to place calls and navigate the internet from a small hand held device almost anywhere in the the world?
Next time you can't update your facebook status, send out a tweet, and so on: take a deep breath, unplug and reflect on what's really important. Think about the people working hard in the background: they're likely already aware, trying to resolve the problem and prevent it from happening in the future. Trust me..they dislike outages more than you do.
---
---
---