Kansas City Google Fiber Update: Engineers starting next phase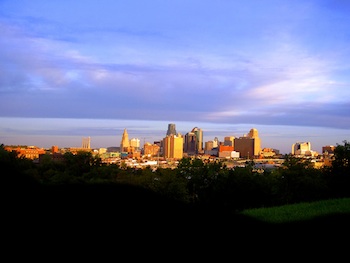 Exciting news for those of us who have been following the Google Fiber project implementation in Kansas City!
Today we learned via a post from the Google Fiber Team that the next phase will begin soon!
According to today's blog post by Kevin Lo, General Manager, Google Access:
If you're in Kansas City in the next few weeks, you may notice a few engineers walking around, consulting maps and surveying your street or neighborhood. These engineers are kicking off the next phase of Google Fiber—detail engineering.

There's still a lot of work to do before we can offer ultra high-speed broadband to Kansas City in early 2012. The detail engineering phase will help us gather the geographical information we need to build the Google Fiber network later this year.
There are many more details in the post here, so make sure to check it out!
Putting Kansas City on the map
It's certainly thrilling to see that the Google Fiber project is moving forward. We can't wait until it's completed, as we've got a fantastic opportunity to showcase what can be done with a this technology! I have confidence that Kansas City will shine!
If you haven't seen it yet, check out the KCITP community reaction to the announcement from earlier this year:


Don't forget!
While we're on the topic of the KCITP community, have you heard that we're celebrating our 3rd anniversary? If you're an IT professional, come join us at our happy hour on August 3rd! We're simply amazed by the tremendous amount of support & growth since July of 2008…and we hope you come help us celebrate!
Click here to learn more & register (required).
---
---
---