Wall Street Journal lists Kansas City as "Technology hub", partly due to Google Fiber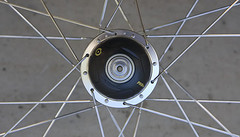 Kansas City's technology scene is in the news again, listed by The Wall Street Journal as a hub for Information Technology!
We were also excited to see that 2 KCITP members were quoted in the story (Bryan Richard and Donald Rossberg).
In this short post, we'll review some of the reasons why they selected KC.
Kansas City's technology growth rate
The article quotes a study from 2010:
"In 2009 the number of tech companies rose by 5% to 2,900, trumping the growth rates of well-known hubs like Silicon Valley, Boston and Austin, Texas."
These numbers are certainly exciting! I'm sure that the addition of Google Fiber coupled with the activity surrounding our technology & entrepreneur community will lead to even more opportunity to put Kansas City on the map.
Google Fiber's appeal to entrepreneurs
Great quote from KCITP member Bryan Richard in the article:
The Google initiative will be "an excellent platform for innovation," says Bryan Richard, founder of iCode Inc., a Web start-up that posts profiles of software developers. "Everyone in the technology business is talking about it here in town, and everyone wants to do something with it and maximize it."
For more info on the Wall Street Journal's analysis, make sure to read the entire article here!
Are you ready?
The future is indeed quite bright for Kansas City as a technology hub. We have an amazing opportunity to make contributions that could change the world!
Are you ready, Kansas City?!
---
---
---