KCITP Founder Selected As A Judge For The Gigabit Challenge in Kansas City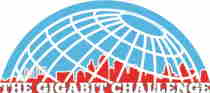 The announcement that Google Fiber is coming to Kansas City has been very exciting. There's a lot of brainstorming going on to try and figure out how we'll leverage gigabit speeds.
Think Big Partners recently announced the Gigabit Challenge.
What is the Gigabit Challenge?
Here's the description from Think Big Partners' website:
A global business plan competition to find disruptive ideas that will turn the tech industry upside-down and change the world.

The Gigabit Challenge is focused on unique applications that are enabled by Google's first-in-the-nation 1 Gigabit Fiber network. It is a business plan competition looking for the brightest, hungriest and most passionate entrepreneur superstars who are looking to think big…with a gig.

Individuals, teams or businesses with an idea, a complete business plan, or an early-stage operating business are invited to enter for the chance to work on the first-in-the-nation Google Fiber network and a prize valued at $100,000. We hope that you will use the opportunity provided by the Google Fiber network to not only develop next-generation businesses, but to help establish an ecosystem that will cause innovation and disruptive technologies to surge throughout Kansas City and the world.
KCITP Founder Selected As A Judge
There are a lot of smart, successful people in the list of judges for Think Big Partners' Gigabit Challenge.
Needless to say, I am very, very honored to be included as one of them.
As such, I'll be reviewing business plans that contestants submit. I hear that they're coming in from all over the world, but I'm counting on Kansas City to generate some of the top ideas. 🙂
So tell us, what ideas do YOU have for Google Fiber in Kansas City?
P.S. Are you a developer, database/system administrator or other type of IT Professional in the KC area? Go here to learn how you can get involved in the KCITP community!
---
---
---