Hack The Midwest Speaker & Prize Update!

June 2nd is almost upon us…but we want to give you a last minute update! 🙂
Kevin McGinnis, VP of Product Platforms and Services at Sprint will be speaking at Hack The Midwest!

Kevin will discuss product development, the importance of partnership, open ecosystems and design.
We also have a couple of awesome prizes to announce…. but wanted to share more info about Kevin & Sprint first!
About Kevin
Kevin McGinnis is vice president of Product Platforms within the Product and Technology Development organization at Sprint.
He is responsible for developing platforms and product lines that support customer choice and service enablement. Sprint is recognized in the telecom industry for its leadership in supporting an open ecosystem, with products including Sprint Guardian, Google Voice, Google Wallet and the Sprint Services Framework.
The work of Kevin and his team is at the heart of Sprint's open initiative. In addition to mobile commerce, personalization, mobile Internet and voice product management, Kevin is responsible for the Sprint Application Developer Program.
During more than 17 years at Sprint, Kevin has managed numerous emerging product lines in the wireless, long distance, Internet and broadband divisions. He has held a number of management positions in Database Management, Marketing, Sales and Customer Service. Kevin holds a Bachelor of General Studies from the University of Kansas.
About Sprint

In addition to having the opportunity to hear from Kevin, we're also extremely appreciative of Sprint's sponsorship of Hack The Midwest. As such, we'd like to tell you a bit about them!
Sprint Nextel offers a comprehensive range of wireless and wireline communications services bringing the freedom of mobility to consumers, businesses and government users.

Sprint Nextel served more than 56 million customers at the end of the first quarter of 2012 and is widely recognized for developing, engineering and deploying innovative technologies, including the first wireless 4G service from a national carrier in the United States; offering industry-leading mobile data services, leading prepaid brands including Virgin Mobile USA, Boost Mobile, and Assurance Wireless; instant national and international push-to-talk capabilities; and a global Tier 1 Internet backbone.

Newsweek ranked Sprint No. 3 in its 2011 Green Rankings, listing it as one of the nation's greenest companies, the highest of any telecommunications company.

You can learn more and visit Sprint at www.sprint.com or www.facebook.com/sprint and www.twitter.com/sprint.
Prizes
Check out the latest addition to awesome prizes that will be given away this weekend!
Samsung Galaxy S™ II, Epic™ 4G Touch (Phone)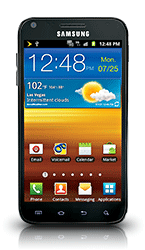 HTC EVO View 4G™ (Tablet)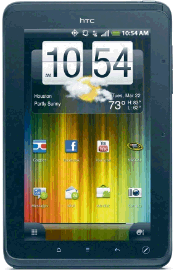 ---
---
---