KCITP on the scene: Kansas City Google Fiber Launch!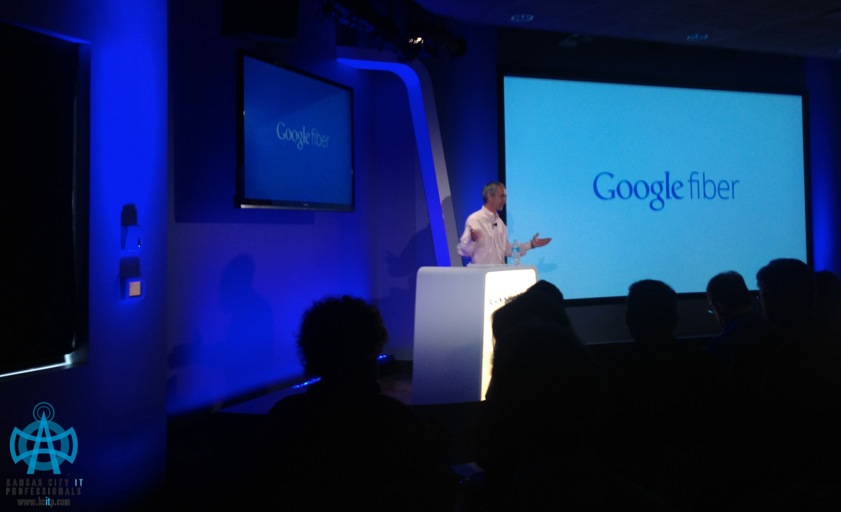 I had the opportunity to attend the Google Fiber Kansas City launch event.
In this post, we'll cover some of the highlights, package offerings/cost & how you can get access to the service.
Growth in Technology Innovation
The event was kicked off by Patrick Pichette, CFO of Google. He discussed how the internet has forever changed how our economy functions.
"The web is a cornerstone of innovation, economic development and job creation" – Google CFO Patrick Pichette
Pichette stated that "The power of the internet is really driven by 3 fundamental forces", which are:
Computing power
Storage
Access
He went on to illustrate the rate at which these technologies evolved in terms of innovation over the past 15 years. As compared to computing & storage, internet speed has lagged way behind.
Google's vision is clear: to change the momentum of innovation with regard to internet speed & help drive it upward.
"It fits with our mission: to organize the world's information. make it universally accessible and immensely useful to all", Pichette said.
Google Fiber TV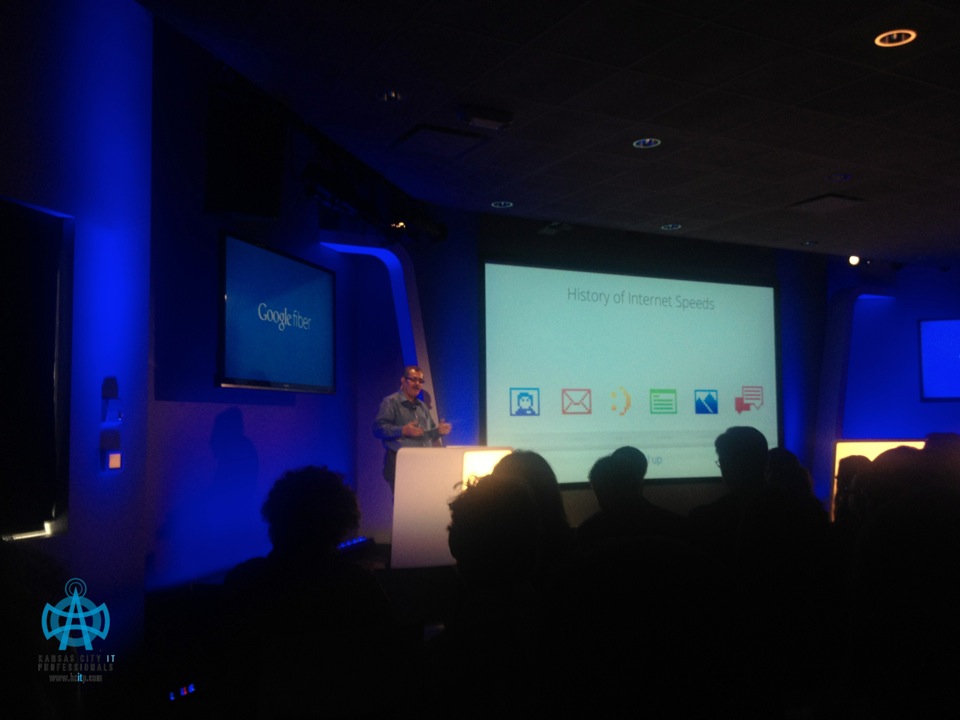 Confirming prior speculation about offering TV service, Milo Medin (VP of Access Services) unveiled Google Fiber TV as an optional add on.
Here are some of the features:
Watch major TV networks in HD, Youtube & Netflix in HD
Premium movie channels are also available, but at an extra cost
Comes with a DVR so that you can record up to 500 hours of HD TV, as well as store pictures & music
Nexus 7 tablet is the remote control
Aside from the Nexus 7, the service includes 3 pieces of hardware: a TV box, Network box & storage box (see below).

Google Fiber Packages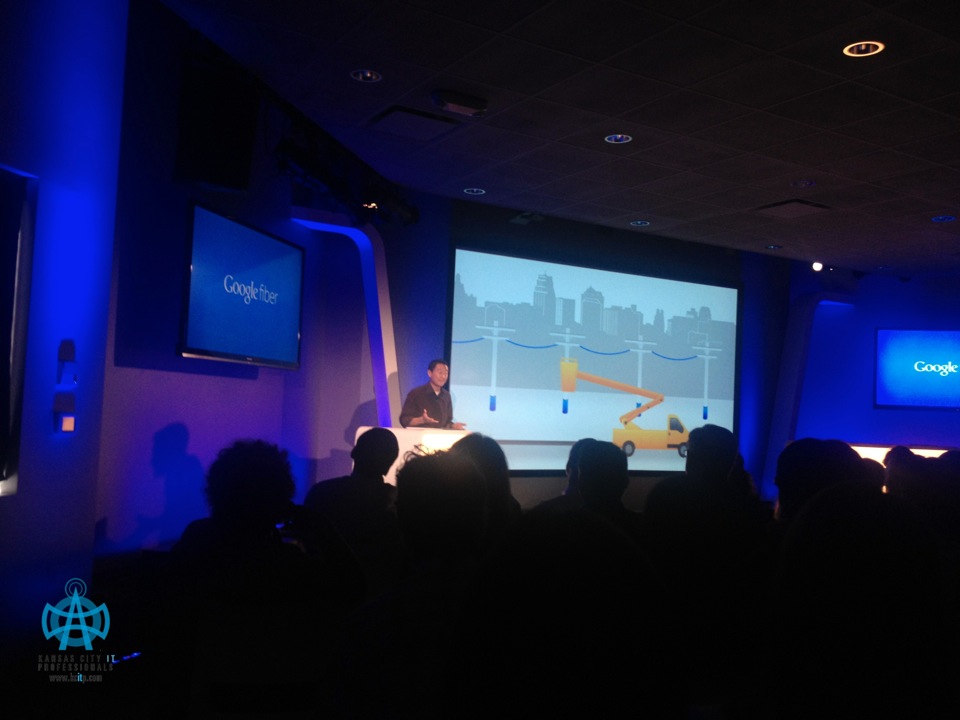 Finally, Kevin Lo, Manager of Access informed us about the packages that Google will be offering.
Lo said that there will be an installation fee to pull fiber from the street to your home, which will be $300. Lo added that a fiber connection could help increase home valuation by $2 – 5k.
Gigabit + TV – $120 a month (Sign up for a 2 year contract, $300 installation fee waived)
All major tv networks, shows on demand in HD
Premium movie channels will cost extra
Includes 1tb of Google Drive Storage
Record up to 500 hours of your favorite content
Includes nexus 7
…and more
Gigabit internet – $70 month (Sign up for a 1 year contract, $300 installation fee waived)
1 gigabit up/down connection
1tb Google Drive storage
Free internet – $0/mo ($300 one time installation fee or $25/mo for 12 mo)
5Mb up/1Mb down
No data caps
Free service guaranteed for at least 7 years
Upgrade to gigabit at any time
How Can I get Google Fiber in Kansas City?
Google has kicked off a 6 week "rally" period (ends on September 9th), in which neighborhoods (also referred to as "Fiberhoods") will show their interest in the service by trying to drive as many signups as possible. They will deploy the gigabit network wherever there's enough signups…and deploy to sooner where there's the MOST people signed up.
So, the first step is to go to google.com/fiber and pre-register to show your interest.
Next, rally your neighborhood. Each Fiberhood has a minimum signup goal. If yours has met the minimum, Google will wire it and give free gigabit service to local schools, government entities, etc.
They've given us this opportunity, now it's time for us to step up and propel Kansas City swiftly towards the future!
Video & Event Pictures
Want to see more pictures from the event? Head on over to our photo album on Facebook
To see video of the entire presentation, go here
---
---
---