Meet The Experts – Kansas City Big Data: The Future Of Insights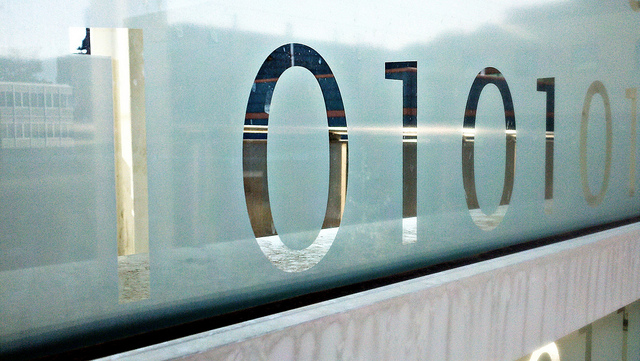 Kansas City IT Professionals is excited to announce our expert lineup for Big Data Kansas City on August 30th!
We've curated expert data scientists, engineers, data analysts and leaders from companies Adknowledge, Cerner, Spiral16 and Contemporary Analysis about how Big Data helps organizations find new business opportunities & make smarter decisions.
UPDATED 8/27: We just added another expert from Adknowledge!
About The Event
The event, hosted by Johnson County Community College, will take place in the Regnier Center on August 30th from 2:00 – 4pm.

Additionally, we'll discuss how a gigabit connection (Google Fiber) might benefit Big Data in Kansas City in a multitude of ways.

This is a fantastic opportunity for CXOs and IT leaders, developers, systems/network engineers and IT professionals learn how companies  are leveraging Big Data in today's world & how they can do so in their own environment.
Only a few days left to take advantage of regular pricing! Register today(required), as space is limited

[maxbutton id="2″]
Meet The Experts
Ryan Brush – Distinguished Engineer, Cerner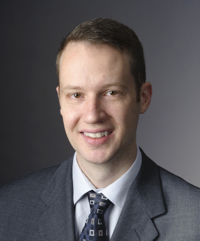 Slated to speak at Hadoop World in the fall, Ryan Brush is a Distinguished Engineer with Cerner Corporation. He has built infrastructure for healthcare systems over the past decade, and currently is leading the design of Cerner's big data infrastructure. Ryan also dabbles in writing, such as contributing a couple chapters to the book 97 Things Every Programmer Should Know.

Wesley Kerr, Team Lead – Machine Learning, Adknowledge
Wesley Kerr currently works at Adknowledge as the team lead for the Machine Learning group. His team is responsible for building and deploying recommender systems that scale to hundreds of millions of users, and rely on proven technologies like Hadoop and Greenplum.
He's taught artificial intelligence and game development at the university level.
Wesley has a PhD in Computer Science from the University of Arizona, an MS in Computer Science from the University of Wyoming and a BS in Computer Science from Kansas State University.
Ben Hemphill – System Architect, Cerner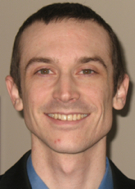 Ben Hemphill is a System Architect within Cerner Corporation. He has designed and implemented SaaS hosting strategies for Cerner software over the past 5 years. He is currently responsible for overseeing technical operations of Cerner's big data architecture.
Scott Kahler – Data Platform Admininstrator, Adknowledge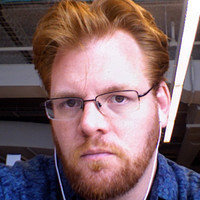 Scott Kahler maintains the role of Data Platform Admin at Adknowledge. Currently his projects involve working with various big data platforms such as Hadoop, Greenplum, Couchbase, GlusterFS and growing them through their continuous evolution and demand for more space. Scott has spent over a decade scaling web services, analytics and content platforms to meet the ever growing demands of the internet. Previous to bringing millions of users product messages he worked at at Universal Uclick to bring them daily entertainment.
Aaron Weber – Product Architect, Spiral16

Aaron Weber is a digital analyst and strategy consultant who has been helping brands and agencies understand their online data for more than 15 years. Founder of the pop-culture blog Transbuddha, Aaron helps Fortune 500 companies make better use of the social space to understand their online audiences. Aaron currently oversees the data analytics and product-design teams for Spiral16, one of the top Web and social media monitoring tools in the industry.

John Young – Director, Data Analytics, Adknowledge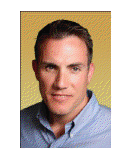 John Young is a 12 year veteran of the analytics world and has a proven track record as a decision scientist providing value to customers in market research, direct mail, online advertising, email reputation deliverability data and ISP relations (Anti-Spam).
John has expertise applying decision science methodologies and tools, data mining, advanced statistics, operational research, large scale implementations, as well as large scale computing on various platforms. John holds a PhD in Applied Statistics & Research Methods.
Grant Stanley – CEO, Contemporary Analysis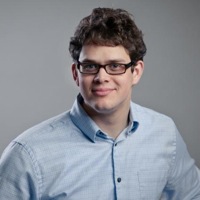 Grant Stanley is the CEO of Contemporary Analysis (CAN). He cofounded CAN in 2008 to use predictive analytics and data science to help companies of all sizes work smart.
Since 2008, Contemporary Analysis has used predictive analytics and data science to help companies of all sizes. CAN 's solutions are used by fast-growing technology companies, Fortune 500s, as well as small-medium sized organizations in many verticals.
Have You Registered?
Only a few days left to take advantage of regular pricing! Register today(required), as space is limited

[maxbutton id="2″]
Sponsors

LogiXML gives IT professionals the fastest way to create BI applications, deploy scalable dashboards and reports, and embedded analytics into existing applications – all for a fraction of the cost of other solutions.
Unlike traditional Business Intelligence platforms that are complex and costly, LogiXML's agile technology allows organizations to rapidly develop, refine, and adapt BI applications that serve any number of users on any platform, all without extensive development or professional services.

 Symantec provides security, storage and systems management solutions to help our customers – from consumers and small businesses to the largest global organizations – secure and manage their information-driven world against more risks at more points, more completely and efficiently than any other company.

Multi Service specializes in the design, implementation and management of commercial billing and payment solutions, specifically closed-loop, net pay programs. We work with clients to identify specific credit requirements and transaction processing concerns in order to develop operational efficiencies that can foster business growth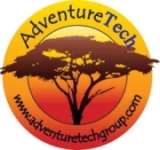 Photo Credit: "Binary bridge"
---
---
---