Ben Milne, Founder of Disruptive Mobile Payments Company Dwolla to Speak At Compute Midwest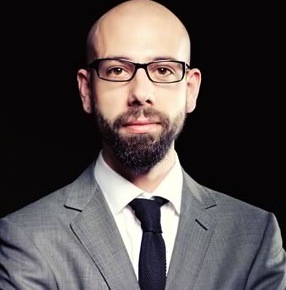 We're excited to announce that Ben Milne, founder of Dwolla has been added to the lineup of fantastic speakers for Compute Midwest!
What Is Dwolla?

Dwolla is a revolutionary mobile payments company that removes the need to use a credit card. Charging only .25 cents per transaction, you can use your mobile phone or computer, your social networks (Facebook, Twitter, Linkedin) as well as physical locations to send and receive cash.
Dwolla is a pioneer in the mobile payments space: in 2010 they introduced the first technology to empower seamless payments leveraging users' social networks. In 2011, they launched the world's first geo-location based mobile payments.
Read more about Dwolla here.
About Ben Milne
Ben started his first company, Elemental Designs, at the age of 18. Ben began leveraging the internet to drop ship custom made speakers. His adventures lead him all over the world, establishing operations in Southern Asia and California. An original $1,200 investment would turn into a multi-million dollar company by the age of 22.
After heavy research in 2008, Ben and partner, Shane Neuerburg, approached a Midwestern bank with an idea to establish a new payment network that would upend the financial services industries. They called it Dwolla, and Ben sold Elemental Designs to focus on the new payments venture.
In 2009, the privately funded Dwolla launched in Iowa and California, boasting the nation's cheapest payment platform of only 25 cents per transaction.
In 2012, Milne was named in Inc's 30 under 30 list, highlighting the most promising young entrepreneurs.
Watch This Video Interview w/ Ben on Bloomberg
Check out this short interview on Bloomberg to learn more about Dwolla.
Learn More About Compute Midwest
Compute Midwest (CMW) is a conference + hackathon Nov 8th – 11th that delves into new ideas, emerging technologies and more.
You'll hear from tech leaders, startup founders and innovators as they share their vision of the future. Find out where technology is going and discover how Kansas City can capitalize on Google Fiber.
Don't miss out, register TODAY!!
[maxbutton id="3″]

Bio Credit: Crunchbase
---
---
---