Michelle Munson of Aspera, a GigaOM "Top 50 Cloud Innovator," To Speak At Compute Midwest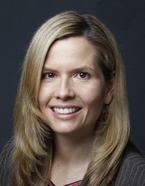 We're excited to announce Michelle Munson, CEO & Co-founder of Aspera (a company recognized by GigaOM as a "Top 50 Cloud Innovator") as our latest speaker for Compute Midwest!
About Michelle
Michelle is co-inventor of Aspera's fasp™ transport technology and is responsible for overseeing the company's direction in collaboration with co-founder Serban Simu.
Michelle was a software engineer in research and start-up companies including the IBM Almaden Research center before founding Aspera in 2004.
She has dual B.Sc. degrees in Electrical Engineering and in Physics from Kansas State University and was a Goldwater Scholar for achievement in Science and Mathematics, and later a Fulbright Scholar at Cambridge University where she received a postgraduate Diploma in Computer Science.
Michelle was the 2006 KSU College of Engineering Alumni Fellow (the youngest recipient ever), and has received national achievement awards from Glamour Magazine and USA Today.

About Aspera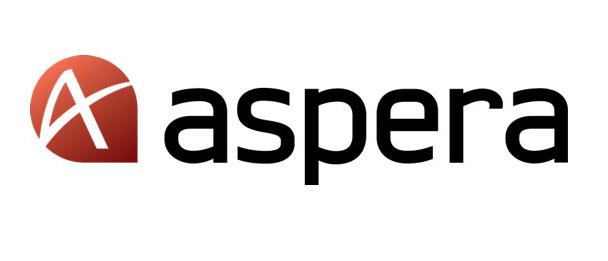 Named by GigaOM as one of the "Top 50 Cloud Innovators", Aspera's unwavering mission is to create the next-generation software technologies that move the world's large data at maximum speed, regardless of file size, transfer distance and network conditions.
With the unstoppable explosion of Big Data in a world where IT and networking infrastructures are more diverse and flexible than ever, Aspera focuses on supplying innovative data transfer solutions that help organizations operate and collaborate more effectively on a global scale.
At the root of Aspera's success lies their innovative, patented, highly efficient bulk data transport technology: fasp™ (fast, adaptive, secure protocol). This technology is unique and core to all Aspera high-performance file transfer software. Consistently ranked first in every WAN transfer throughput benchmark it was ever evaluated in, fasp outperforms software and hardware WAN acceleration solutions alike.
A pioneer in the enablement of high-speed, data-intensive workflows throughout the enterprise, Aspera has unlocked the cloud for big data with high-performance digital transport, now available on demand.
About Compute Midwest

Compute Midwest is a 2 day convergence of tech: new people, new ideas and innovation in Kansas City.
With 1 conference, 7 amazing speakers, a hackathon and 2 parties, Compute Midwest provides a fantastic opportunity to connect you with 400+ forward thinking tech minds.
We've got a speaker lineup of tech heavyweights like:
Brad Abrams – Product Manager, Cloud Platform Team, Google
Scott Chacon – CIO, Github
Jason Hoffman – Founder & CTO, Joyent
Naithan Jones – Founder, AgLocal
Zach Kaplan – CEO, Inventables
Dan Levin – COO, Box
Ben Milne – Founder, Dwolla
Michelle Munson – CEO, Aspera
Engage in conversation about the future, exchange/build new ideas and gather several takeaways that can move your career or company forward!
Imagine The Future! November 9th
Get inspired at our conference, happening at the Kauffman Center for Performing Arts: learn about what's next in technology – straight from tech leaders, startup founders & visionaries.
Hear the stories of innovators who are building companies that change our life, our work & our business.
Gain insight into their vision for the future, learn where technology is going and discover how Kansas City can capitalize on Google Fiber.
Create The Future! Nov. 10th
Over 100 developers & designers will come together at our hackathon for a 24-hour code-fest focused on building awesome apps with APIs!
Build your app solo or with a team of up to 5 people. Present it and compete for thousands of dollars in great prizes as well as community recognition!
Register Today!
We offer 3 ticket passes (with discounts for students, startups and non profits)!
Conference only – this gives you an all day pass for November 9th to hear our awesome speaker lineup. Includes breakfast and lunch.
Conference + Hackathon – this gives developers and designers an all day pass to the conference on November 9th and the Hackathon on November 10th-11th. Includes breakfast and lunch November 9th & meals provided during 24h hackathon.
Hackathon only – this gives developers and designers a pass to the hackathon on November 10th-11th.

Here are 4 ways to save BIG and/or get FREE tickets!! (Including an easy way to help you convince your boss/company to pay)

Don't Miss Out, Register TODAY
[maxbutton id="3″]

---

---

---