How Will Mobile Connect Your Future? Get Insights At Mobile Midwest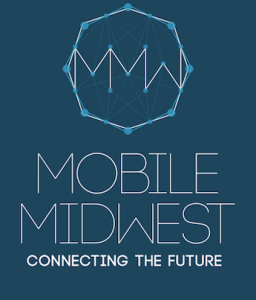 We're extremely excited to announce Mobile Midwest, slated for April 23rd, 2014!
What Is Mobile Midwest?
Mobile Midwest is a single day conference in Kansas City presented by The Disruption Institute, happening at the beautiful Midland Theatre. Join us April 23rd to learn how mobility is changing the world by connecting people in new ways with information, business, and each other.
Stay ahead of the curve by discovering what's next in mobile straight from industry innovators, gather new ideas that can move your company forward & forge new relationships with 400+ forward thinking tech minds!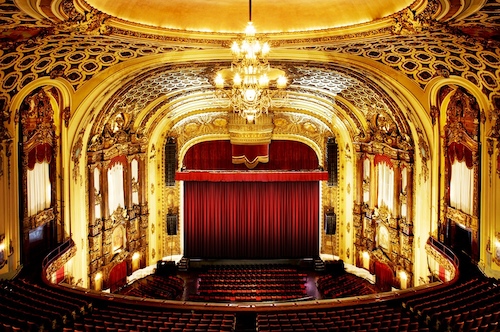 Connecting The Future
From the fabric of society to new opportunities in the economy, how is mobile altering every facet of your life?
How can you leverage the shift towards a "Mobile First" world to create new opportunities for your company?
How will the explosive growth of mobility change the trajectory of your future?
Find out on April 23rd at the Midland Theatre in Kansas City: learn about the latest trends, gain valuable insights from innovators in the industry and discover how you can shift into a "Mobile First" mindset.
Ready to explore the new era of hyperconnectivity? Reserve your spot today, seats are limited! Here's a company justification letter to help convince your boss
Who's Speaking?
We've got more speaker announcements coming soon, stay tuned
Steve Huffman
Co-founder, Reddit // Co-Founder, Hipmunk

Steve Huffman co-founded the social news site Reddit in 2005 with Alexis Ohanian, a site that has since grown into one of the top 100 sites on the internet.
In 2010, he co-founded Hipmunk, a company to take the agony out of searching for plane and hotel tickets. Hipmunk has been listed as a "must have" mobile app by numerous publications, including: Time, Forbes and Business Insider.

Steve has been named to Inc. Magazine's "30 under 30" list. He studied Computer Science at the University of Virginia.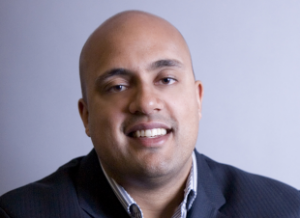 Raj Singh Founder & CEO, TempoAI
Raj is the Founder and CEO of Tempo AI, a next-generation mobile productivity app which uses artificial intelligence to help organize tasks and prepare users for what's ahead that day. TempoAI was spun out of the same lab that produced Siri.
Previously, Raj was the founding Vice President of Business Development for Skyfire, a mobile browser that supports full Flash rendering. Prior to Skyfire, Raj co-founded venture-funded Veeker, NBC mobile video citizen journalism service and ToneThis, CNET's top downloaded ringtone creation product.
Suneet Singh Tuli Co-Founder & CEO, Datawind
Suneet Singh Tuli is the founder and CEO of DataWind, a company building the world's cheapest tablet computer ($35).
He has been recognized by Forbes in the global "Impact 15" list as a "classroom revolutionary", using innovative technologies to reinvent education globally.
DataWind's tablets have received worldwide attention, as the company executes a vision to empower 3 billion people in emerging countries with computing and internet access. In 2012, DataWind's tablet computer was launched at the United Nations by the Secretary General, Ban Ki Moon.
With 22 years of experience as a serial entrepreneur, Suneet has previously launched two successful companies that conducted Initial Public Offerings (IPOs) on NASDAQ.
Ben Milne
Founder & CEO, Dwolla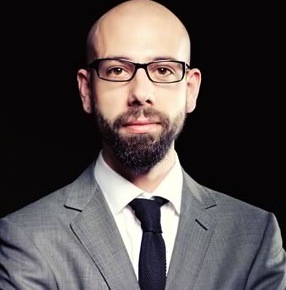 Ben is the co-founder and CEO of Dwolla, a disruptive mobile payments platform (the nation's cheapest: only 25 cents per transaction).
In 2010, Dwolla introduced the first technology to empower seamless payments leveraging users' social networks, officially pioneering social payments. In 2011, the company launched the world's first geo-location based mobile payments.
Milne has been named to the Inc 30 under 30 list, Forbes 30 under 30, as well as the Forbes Disruptor List.
Matt Galligan
Co-Founder & CEO, Circa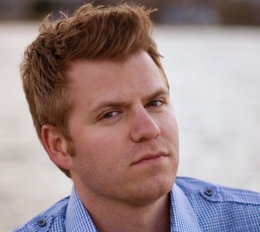 Matt is the co-founder and CEO of Circa, an entirely re-imagined kind of mobile news experience. The company has been listed as a top startup to watch in 2014 by publications like Mashable, The Next Web & Business Insider.
Matt has been named to top entrepreneur lists such as Forbes "30 under 30" as well as the Business Insider "Silicon Valley 100".
Prior to founding Circa, Matt founded two other companies: Socialthing (acquired by AOL) and SimpleGeo (acquired by Urban Airship).

Toby Rush
Founder & CEO, EyeVerify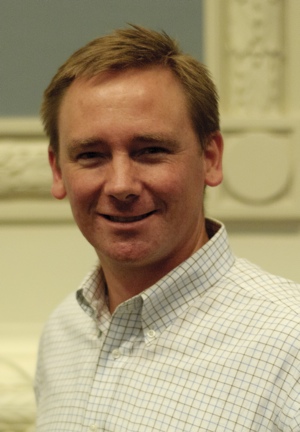 Toby Rush is a serial entrepreneur with 13 years of mobile and wireless experience.
As founder and CEO of two mobile ventures, his deep expertise in imaging, sensors and mobility gives him early insight into the trends and technologies impacting consumers and the enterprise.
Prior to his two startups, EyeVerify and Rush Tracking Systems, Toby led the product development & QA for SAT Corp, a venture funded mobile software company.
Toby also started and led the MobilEdge practice group for BSI consulting. He started his career with Accenture deploying SAP enterprise systems.
Register Today
Ready to explore the new era of hyperconnectivity? Reserve your spot today, seats are limited!

Need Help Convincing Your Boss or Company?
Here's a company justification letter to help convince your boss
Sponsors
Mobile Midwest and other KCITP events are made possible by the support of the forward thinking companies you see on our Mobile Midwest event site.
Interested in sponsoring? Get in touch!
---
---
---