Programming *Living* Things: The Next Generation Of Computing? [VIDEO]
About This Presentation
You can program computers, but can you program living things?
Learn how synthetic biology will revolutionize the future.
In this video, Andrew Hessel (Genomic Futurist, Autodesk) shared his story & perspectives at our Compute Midwest conference in 2013.
"The architectures we've been building in computers for decades actually are really similar to the architectures evolved by pretty much all living things"
Andrew Hessel
Distinguished Researcher, Autodesk
Andrew Hessel is a Distinguished Researcher with Autodesk's Bio/Nano Programmable Matter group.
He is also the co-founder of the Pink Army Cooperative, the world's first cooperative biotechnology company, which is aiming to make open source viral therapies for cancer.
Trained in microbiology and genetics, Andrew has continually worked at the forefront of genomics. He believes that synthetic biology is revolutionary and that it will eventually surpass information technology (IT) as an economic engine and driver of societal change.
Andrew is faculty in Bioinformatics and Biotechnology at the Singularity University, based at NASA Research Park in Mountain View, California.
He is a fellow at the University of Ottawa, Institute for Science, Society, and Policy, focusing on how next-generation technologies shape society's future.
About Compute Midwest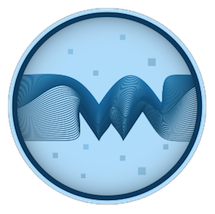 As seen in some of the world's top tech publications like Forbes, Fast Company and The Next Web, Compute Midwest is a 2 day convergence of tech: new people, new ideas and new frontiers in Kansas City.
Join us this fall to imagine the future & hear the stories of innovators who have built ideas that changed the world.
Featured Photo Credit: Fluorescent actin bundles / Dennis Breitsprecher, Courtesy of Nikon Small World.
---
---
---