3 Reasons Why You Need To Attend Mobile Midwest
What does the future of mobile hold?
What if you could get insights from 7 Silicon Valley mobile innovators…right here in Kansas City, alongside 400 like minded industry peers?
Today, we'll share 3 reasons why you need to join us at Mobile Midwest presented by The Disruption Institute – on April 23rd at the beautiful Midland Theatre!
Learn & Grow
The tech industry is always evolving. Are you changing along with it?
Do you want to stay on the cutting edge?
No matter where you are in your career, it's important to keep learning.
At Mobile Midwest, you'll hear about the latest mobile trends & insights from Silicon Valley's brightest minds.
Here are some of the topics our incredible speaker lineup will share perspectives on:
Mobile Security
Mobile Payments
Artificial Intelligence As The New Mobile Layer
Mobile Health
Mobile Content
Mobile Education
…and more
Regardless of what industry your company is in, hearing new ideas and perspectives is one of the best ways to accelerate your career.
Improve Your Company
How are you thinking/building for mobile at your company? What does the future of mobile hold?
At Mobile Midwest, you'll hear one of a kind insights from Silicon Valley speakers on:
…how they approached building their mobile ideas.
…lessons learned/problems encountered along the way
…how they look at mobile then vs now
…where they see mobile going in the future
…and more
Hearing about their challenges & perspectives can spur new ideas and approaches to solving problems for your own company.
Here's your opportunity to stay ahead of the curve, gather new ideas & discover what's next – straight from tech leaders & startup founders who are changing the mobile industry.
Connect With Incredible People
Heads down in your cube is not a career strategy. You need to get engaged in the community.
How can you meet the best and brightest? One of the best ways to evolve your career is to connect with people who are just as passionate about technology as you are.
At a the Mobile Midwest conference, you'll get the opportunity to meet industry peers who:
…use different tools
…solve different problems
…have different career experiences
How are they approaching mobile in their company? What takeaways did they gather from it?
Connecting & conversing with industry peers will lead to feedback that can help you approach problems in new ways….and move your career forward.
Ready to explore the new era of hyperconnectivity? Reserve your spot today, seats are limited!
How To Get Your Boss To Pay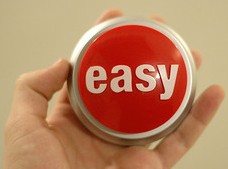 Do you want to attend Mobile Midwest? Here's a business justification letter which makes it a breeze for you to get your ticket costs covered by your company!
Here's how to use it:
1. Click here to view the document.
2. Copy and paste the template into an email
3. Customize the text as needed.
4. Send to your manager!
5. IMPORTANT: Tell your colleagues about the event & share the letter with them, so they can send along for approval too (there's strength in numbers)!
Want to skip the letter? Register Today:
Sponsors
Mobile Midwest and other KCITP events are made possible by the support of the forward thinking companies you see on our Mobile Midwest event site.
Interested in sponsoring? Get in touch!
---
---
---