How Will The "Internet Of Things" Change Your Future? [VIDEO]
How will your future be changed by "The Internet Of Things"? Hear how it will simplify your life from Jeff Hagins, Co-Founder & CTO of SmartThings
…I can look at the physical world and I can look at a set of devices and think about them in terms of their capabilities…. then write a new application that solves a real problem without having to understand the details about how those devices connect…
About This Presentation
In this video, Jeff Hagins (Co-Founder & CTO, SmartThings) shared his perspective on "The Future Of The Internet Of Things" at the Compute Midwest conference in 2013.
Jeff Hagins
Co-Founder & CTO, SmartThings
Jeff is the co-founder & CTO at SmartThings, a startup that wants to "Make Your World Smarter" by connecting things in the physical world to the internet.
In 2012 the company was wildly successful in it's crowdfunding efforts to begin building their vision of the future with connected devices, raising $1.2 million dollars on Kickstarter.
Jeff is a "Cloud CTO" that strongly believes in the importance of Cloud-based services as an enabler of time-to market, scalable architectures, improved and more mature service level agreements, and competitive advantage.
Accordingly, he believes that the Internet of Things will happen largely in an ever expanding Internet Cloud.
Prior to founding SmartThings, Jeff has spent more than 30 years in software engineering, engineering management, and executive technology leadership roles.
Most recently, Jeff was CTO and CIO for ReachLocal, he has served as CTO for SMBLive, Dynix, Apptix, and TeleComputing.
Jeff began his commercial software career in the ERP industry at J.D. Edwards and spent the first 13 years of his career at Lockheed.
About Compute Midwest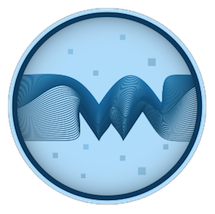 As seen in some of the world's top tech publications like Forbes, Fast Company and The Next Web, Compute Midwest is a 2 day convergence of tech: new people, new ideas and new frontiers in Kansas City.
Join us this fall to imagine the future & hear the stories of innovators who have built ideas that changed the world.
---
---
---