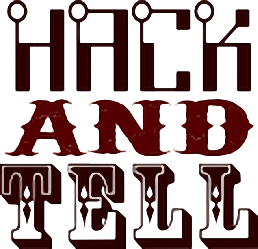 Hack & Tell Kansas City
…a show and tell for developers!

Are you a developer, maker or hacker? Do you want to learn about cool tools, hacks or libraries that other local developers have built?
It's time to get off the Internet and meet other passionate software engineers face to face!
We're language and software/hardware agnostic, so it's all fair game.
Join us for our FOURTH Hack & Tell
8:00a – 9:00a Friday May 24th @ Cowork Waldo (7449 Broadway, Kansas City MO).. It's right on the Northeast Corner of 75th and Wornall, just a few doors down from Waldo Pizza!
Space is limited! Come meet other awesome developers & hackers & hear about cool things people have built, reserve your spot today!
Watch Our Collection Of Hack & Tell Kansas City Videos!

Interested in presenting?
You'll get 5 minutes to show off your hack, and 5 minutes for the audience to ask interesting questions and provide great feedback! Show us what you've got! But, remember, no startup pitches, no work related projects[1], and no deckware!
Fill out the form here & if interested, we'll be in touch.
[1]: Clarification on the "no job projects" rule. We want to promote the projects that people do in their spare time, for fun, or utility, and not the kinds of projects that are only applicable to people who work in your company, or your direct clients. On the other hand, there may be a project that you've built primarily at work, that solves a *general* problem that your company has allowed you to release with a libre license–this is usually fine.
---