Spur a chain reaction in KC's startup domain! Vote for Infegy as Businessweek.com's "Best Young Entrepreneurs" for 2010!
Did you know that  Adam Coomes & Justin Graves of Kansas City tech-based startup, Infegy are finalists in the Businessweek.com America's Best Young Entrepreneurs for 2010?
KC IT Professional believes in supporting innovation, especially in the entrepreneur space. One of the ways we can do this is to ask everyone to vote for them! Winning this contest is imperative to not only the success of Infegy, but would also increase the visibility of KC's tech sector! Perhaps a local innovator will see Infegy's story and get inspired to start up their own company?!

Help to spur a chain reaction in Kansas City's startup domain, and vote ! Help get the word out & share this on twitter, linkedin, etc! See the "share and enjoy" button at the bottom of this post.
About Infegy: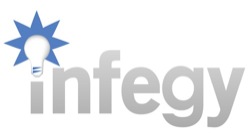 Infegy is an enterprise social media monitoring , intelligence and analytics company. Their software-as-a-service platform, Social Radar, aggregates content from across the web to help companies like SAP and Walgreens discover what's being said about them & their products. See more here
---
---
---