3 Reasons Why Developers Need To Attend Hack The Midwest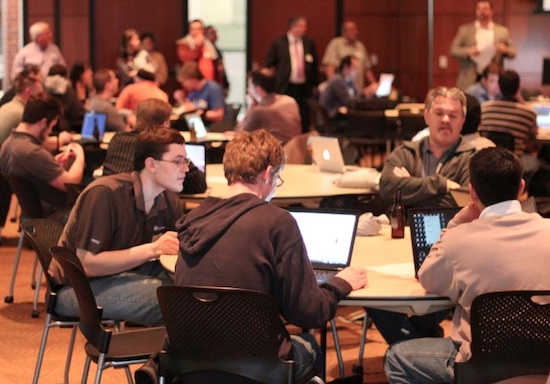 Have you ever been to a hackathon before?
Aside from the incredible energy that just can't be described, there are a few important reasons why you need to attend Hack The Midwest in Kansas City.


Connect With Local Developers
I've talked about this before, but community engaged KCITP members make great employees.
Unfortunately, many still think that staying "heads down" in their cube is a career strategy.
It isn't.
The best thing you can do to learn & grow is to meet other local developers who are just as passionate about building things.
At a hackathon like Hack The Midwest, you'll get the opportunity to:
Learn about new tools and patterns
Meet/collaborate with people who have had different experiences
Meet/collaborate with people who solve different problems
Don't miss out on your opportunity – space is limited: register today!
Demonstrate Your Skills
You're probably a fantastic developer, but do you get the recognition you deserve?
Raises/promotions are great….but sometimes the best rewards include recognition by your peers.
At Hack The Midwest, you'll get that opportunity.
After you build a web or mobile app on one of the awesome APIs, your team will have the opportunity to demo it in front of peers & a panel of judges for a chance to…..
Win Awesome Prizes!
Don't forget – we've got over $3,000 in prizes up for grabs including:
(2) iPad Minis
"Stack O' Cash" ($500)
$500 Worth Of Streaming Services (Spotify/Netflix/HuluPlus)
Up to 5 Raspberry Pi Complete Starter Kits
Sendgrid's Hardware Hackpack: (1) LEGO Mindstorm + (1) Sphero + (1) Arduino Inventor's Kit
Jawbone Jambox OR (3) $100 Amazon Gift Cards
HD Hero Camera
…and more!
So developers, what are you waiting for? Don't miss out on the opportunity: space is running out…register today!!
---
---
---