Confessions of a Hackathon Addict
This is a guest post by Ricky Robinett, Developer At Ordr.in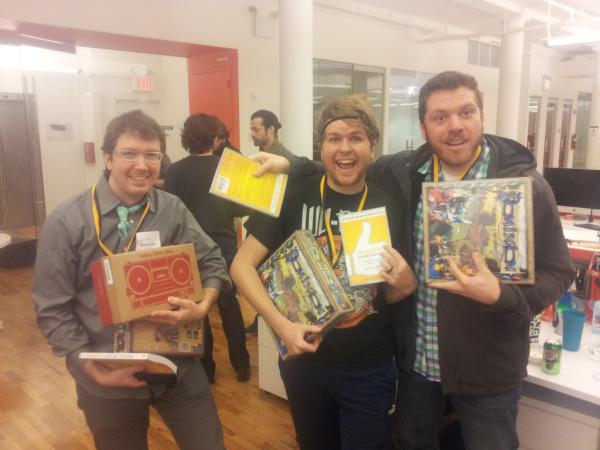 I had been awake for almost 24 hours, my stomach was stuffed full of pizza and soda, I was exhausted, I wasn't sure if I could finish… and I was loving every second of it.
3 years ago I participated in my first hackathon (TechCrunch Disrupt NYC 2010) and since then I've been addicted.
I'm writing this post to share my experiences of participating in hackathons in hopes that developers reading this will participate in Hack Midwest
What is a Hackathon?
Before I get to far ahead of myself, let's talk about what these things actually are.
A hackathon is an event where people get together and collaborate in teams on building something epic in a short amount of time. Hackathons typically last ~24 hours, though some can be shorter (or longer).
Often times they're themed (game, music, food) but they can also be more generally focused. In a more open hackathon, the goal is to build the coolest thing possible.
Typically, the core component behind hackathon projects are APIs.
Building something entirely from scratch in 24 hours is a huge task, but if you use the right APIs, you'll be amazed with what can be accomplished.
Why are Hackathons Awesome?
There are so many things that feed my hackathon addiction, but in this post I'm going to talk about the top three things.
Meet Incredible People
At a hackathon, you get to meet (and work with) some of the most incredible people in the industry.
Everyone that goes to a hackathon has at least one thing in common, they love building cool stuff.
What I've found is that if someone is willing to sacrifice their weekend to spend 24 hours building something awesome, we'll probably get along.
I can't imagine what my network of friends would look like if I had not been participating in hackathons over the past 3 years. It wouldn't be nearly as awesome. Beyond that, the people who I have worked with on hackathon teams have become some of my best friends.
Create Something Awesome
I got into technology because I love creating things. There's not too much that can compete with that feeling.
You'd be amazed at what you're able to produce when you're part of a great team.
What's even more incredible is that often times other people get excited about what you build!
I've been fortunate enough to be part of hackathon teams who have had our projects covered on Mashable and Gizmodo….such an unbelievable experience!
Learn and Grow
Trying to accomplish something in such a short amount of time is a huge learning experience.
My first hackathon I worked alone and I didn't even demo what I built (though I should have – you should always demo!).
Now I go into hackathons with a game plan, which might include:
A team of people that I know I trust
A framework that I know will help us iterate quickly
APIs I know I love working with
You also have the freedom to try new things you might not get to experiment with at your day job.
My first experience with MongoDB was with a hackathon project and now it's one of my go to pieces of technology.
I'm an exponentially better programmer today than I was 3 years ago and I owe a lot of that to what I've learned from participating in these events.
Go Hack!
These are my confessions, I hope I've shown you why you should participate in hackathons.
If you're a developer, you shouldn't miss out on the chance to participate in Hack Midwest. It's going to be an awesome time and I know you'll be happy you did it!
Developers, Designers & CS Students: what are you waiting for? Register today for Hack Midwest… spots are limited!
---
---
---