How Did A Shining Beacon On A Hill Change The Midwest's Future?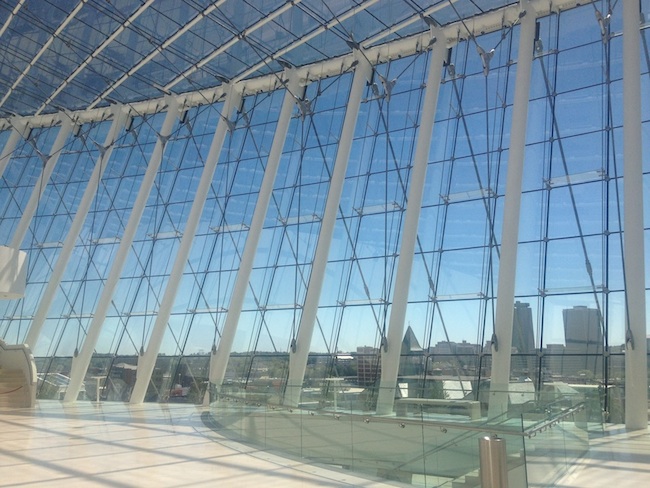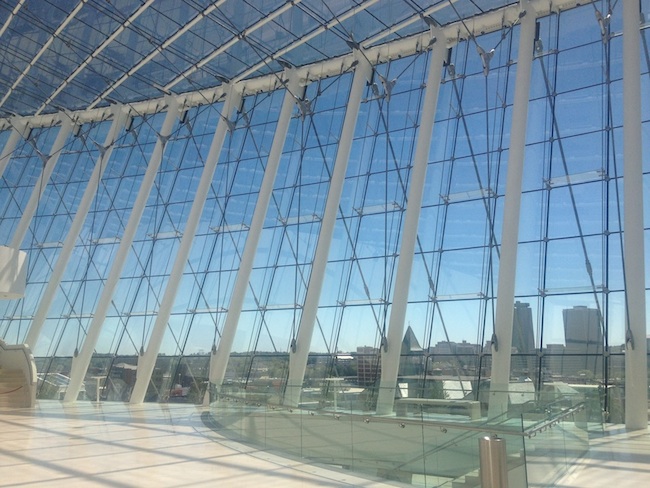 Can the destiny of a city & region be transformed by a single building?
Discover the story behind a world renowned structure that's moving the midwest forward.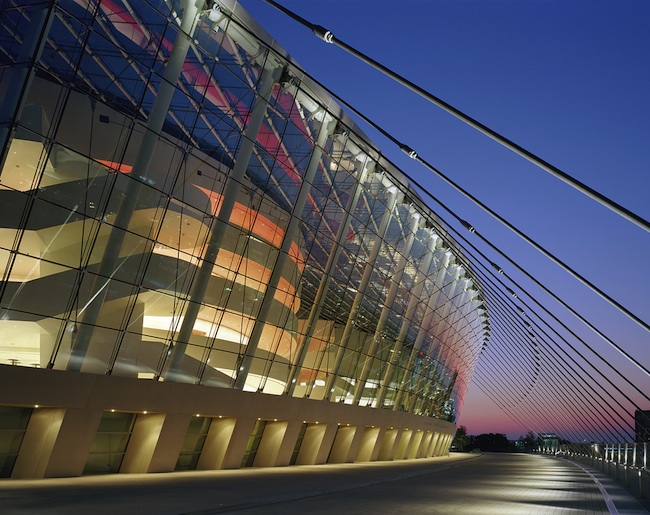 Image credit: Tim Hursley
Laying A Foundation For Creation
The journey began in 1994 with Muriel Kauffman's idea: to create The Kauffman Center For Performing Arts.
After her death in 1995, her daughter, Julia Kauffman, led the effort to see her mother's vision through.
Tremendous thought, caring & capital were required to build this crowned jewel of the midwest.
Over 15 years passed & 413 million dollars were spent to take it from idea >> concept >> construction & finally….completion.

Hear the amazing story from Jane Chu, CEO of The Kauffman Center

Construction Facts:
285,000 square feet & 2 Performance Halls
40,000 square feet of glass
10,800,000 pounds of steel
25,000 cubic yards of concrete
1,930,000 pounds of plaster
27 steel cables, each holding up 500,000 lbs of force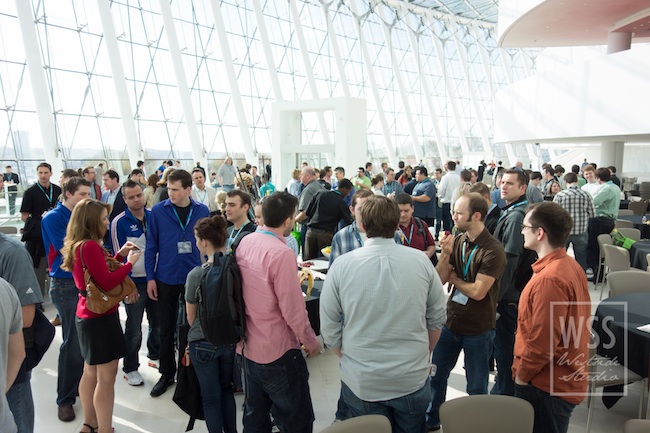 Image Credit: Westside Studio
A Purposeful Place For Celebration
The sheer magnitude of materials used to create the Kauffman Center have little value unless they're molded into something meaningful.
Throughout the design, construction & after completion – it's been shaped into an innovative & forward thinking place for the community to congregate as well as world class artists to create.
"The Kauffman Center will be a beacon for Kansas City — a transparent and welcoming place that radiates warmth and invites the community to come together. And as a hub for Kansas City's performing arts, the Center will play a vital role in the social fabric of the region, linking both people and neighborhoods. This sense of connectivity continues in the halls themselves, which have been designed to create unparalleled intimate experiences for both artists and audiences." – Moshe Safdie, Architect of Kauffman Center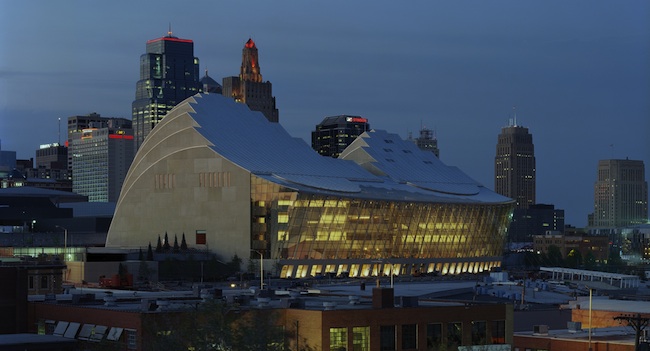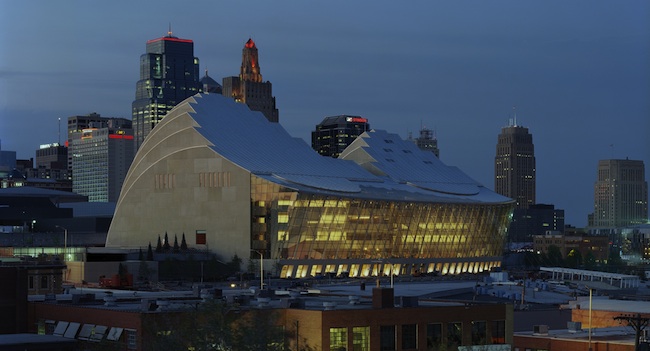 Image credit: Tim Hursley
A Gateway Toward The Future
Kansas City is incredibly lucky to have this a one of a kind addition to it's skyline.
The Kauffman Center is something to be proud of, something to support & something to celebrate.
This shining beacon on a hill represents a forward thinking Kansas City…and there couldn't be a better place to call home for Compute Midwest.
Join us October 25th – 27th to imagine and create a better future!
You'll hear the stories from innovators who are building ideas that change our life, our work & our business:
Alexis Ohanian – Co-Founder, Reddit
Andrew Hessel – Genomic Futurist, Autodesk
Chris Kemp – Founder & CEO of Nebula, Former CTO of NASA
Jeff Hagins – Co-Founder & CTO, SmartThings
John Underkoffler – Founder & Chief Scientist, Oblong
Jordan Evans – Engineering & Development Manager, NASA's Mars Rover Project
Wade Foster – Co-Founder & CEO, Zapier
…and more to be announced soon
Compute Midwest Sponsors
Compute Midwest and other KCITP events are made possible by the support of the forward thinking companies you see on our Compute Midwest event site.
Interested in sponsoring? Get in touch!
Stay Connected
Here are some of the best ways to keep your finger on the pulse of Kansas City's Tech Community
---
---
---