How This Visionary Changed The Way Humans & Machines Interact
Have you ever wondered how you'll interact with computers in the future? If you've seen Steven Spielberg's "The Minority Report", the gesture based interfaces aren't the work of fiction, they're real.
Learn from John Underkoffler, a visionary who brought this technology to life and removed limits on the way humans can control & interact with machines.
We need to build computational systems that are much more about us & our humanity, that are attention enhancing rather than distraction agents.
We want to not be just consumers of media and data, but we want to be creators as well. Thats what we can aspire to, and I think that's what we should all build together.
About This Presentation
John Underkoffler has created the next generation of computing interfaces by simply allowing users to point and gesture to interact with computers.
In this video, John Underkoffler (Founder & Chief Scientist, Oblong) shared his story about how humans & machines will work as one in the future Compute Midwest conference in 2013.
John Underkoffler
Founder & Chief Scientist, Oblong
John is the founder & chief scientist at Oblong Industries, where he's focused on fundamentally changing how humans use computers.
If you've watched Steven Spielberg's "The Minority Report", you've witnessed the futuristic user interface that John invented. His foundational work at the MIT Media Laboratory included innovations in real-time computer graphics systems, large-scale visualization techniques, and the I/O Bulb and Luminous Room systems.
Aside from The Minority Report, John has served as a science advisor to films including The Hulk (A.Lee), Aeon Flux, and Iron Man. He's spoken at TED, serves as an adjunct professor in the USC School of Cinematic Arts and is active on several boards.
John holds a PhD from the MIT Media Lab.
About Oblong Industries

Founded in 2007, Oblong Industries is a design-driven software and hardware company whose mission is to put a new user interface on every computer in the world.
Oblong's technology has roots in more than two decades of research at the MIT Media Lab and was the direct basis for the computers depicted in the movie "Minority Report" (Directed by Steven Spielberg).
Their core technology platform, called g-speak, enables applications to be developed that run across multiple screens and multiple devices. G-speak allows people to solve big data problems, to collaborate more effectively, and to go from looking at pixels on a single screen to interacting with pixels on *every* screen.
Oblong's Mezzanine™ product, built atop the g-speak platform, is a meeting- and conference-room system that offers a unique shared pixel collaboration space: multiple participants work across multiple screens, sharing data, live video, and applications – and exercising collaborative control – from every device (phones, tablets, laptop browsers) they bring with them into the room.
The Oblong team comprises former executives, developers, and engineers from (among others) Apple, Google, Pixar, Microsoft, Accenture, and Walt Disney Imagineering.
About Compute Midwest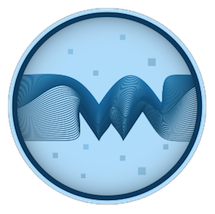 As seen in some of the world's top tech publications like Forbes, Fast Company and The Next Web, Compute Midwest is a 2 day convergence of tech: new people, new ideas and new frontiers in Kansas City.
Join us this fall to imagine the future & hear the stories of innovators who have built ideas that changed the world.
---
---
---