KC IT Professionals announces a formal partnership with StartKC! (Video)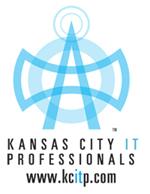 I'm happy to announce that KC IT and StartKC have declared a formal partnership. The intent is to collaborate on events and in other areas to help build the startup culture and foster innovation here in Kansas City! I've been a founding committee member of StartKC since it's inception, and believe in what Seth & Mark are doing. They've got a passion & drive that's infectious, you'll see lots of great things in the future from this combined effort!
Watch the video below, and stay tuned!!
---
---
---