Achieve Your 2012 Goals: Social Accountability Happy Hour – Presented By CoSentry
"The future isn't a place we are going to go…it's a place we are going to create"

~ Nancy Duarte
Make 2012 Yours!
A new year brings hope and opportunity.
As an Information Technology Professional in Kansas City, you're probably thinking about the things you want to accomplish this year.
Setting goals is great, but with all of life's distractions….do you follow through?
Your community can help…by providing peer accountability.
Join Kansas City Information Technology Professionals   on Thursday, January 26th @ The Waldo Well From 5:30-7:30PM and kickstart your new year!
Make sure you register TODAY (required), as space is limited! Our last 3 networking events have sold out.
Don't miss this opportunity to create a better future for yourself.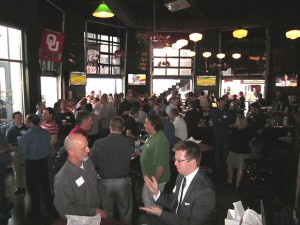 Event Format:
1. Bring 3 professional goals you want to complete in 2012 – written on a piece of paper or stored electronically on your phone, eg: evernote).
Examples: Learn XYZ technical skill
                      Obtain XYZ certification
                    Build/launch my tech startup idea
NOTE: Make sure you break down the steps needed to accomplish each goal & set a timeline. 

2. Network one on one with fellow IT professionals & socialize your goals:
  – Tell each person that you meet:
             – Your 3 goals
             – Steps required to get there
             – Timeline for completion
    – Listen to them as they tell you their goals, timeline, etc.

3. Exchange contact information with at least 3 people that can best help you & that you can help be accountable.

4. Post-event: meet and/or communicate online regularly with the people you've selected to get support & discuss progress.
Audience, Attire & More
This event is for technical practitioners only (non recruiters) that are members of the Kansas City Information Technology Professionals group on linkedin.
Attendees will consist of motivated Developers, Systems Administrators, IT Project Managers, Database Administrators, Network/Security Engineers, Technology Leaders, Tech Entrepreneurs, and more!
We promote a relaxed atmosphere, feel free to attend wearing business casual or just jeans & a t-shirt.
The Well is conveniently located close to 75th and Wornall, it's just minutes away from OP, The Plaza and downtown!
Register today(required), as space is limited – our last 3 networking events have sold out!!

NOTE: When you register, please make sure to print out the ticket & bring it along to the event in order to get admitted.
Title Sponsor

Gold Sponsors


Silver Sponsors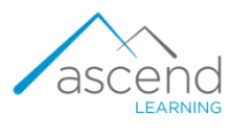 Bronze Sponsors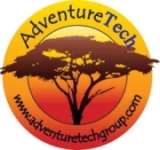 ---
---
---