Zach Kaplan, CEO of Inventables: "We're Trying To Ignite A Digital Manufacturing Revolution" [VIDEO]
We're excited to showcase the second in a series of exclusive speaker videos from Compute Midwest, one of our biggest tech events ever!
Today you'll hear from Zach Kaplan, Chief Executive Officer of Inventables and his thoughts on igniting a digital manufacturing revolution & how it can shape the future.
"I'm telling you, this is the first inning….this [revolution] is just starting"
A New Industrial Era
Zach described how the manufacturing world is changing from "factory to desktop" because of technologies like CNC mills and 3D printers. It is now easier than ever for individuals are able to prototype and produce goods independently.
We're seeing a decoupling of design and fabrication …. You can design something in Kansas City and make it Chicago..in Turkey..in Russia all at the same time by clicking download and print
Kaplan quoted a statistic showing how brands are using CNC mills to create goods:
"2238 products featuring laser cutting. These are being designed by 648 brands and sold through 100 retailers world wide" (Source EDITD)
He also pointed out that the above figure doesn't account for individuals who use these technologies to create products & sell them on places like Etsy
An "Oprah" Moment
"I am really excited about CNC milling – who else is excited…?
Signaling a shared excitement in the audience, Jonathan Wagner raised his hand first without knowing what the outcome might be. Labeled as Kaplan's "Oprah" moment, Jonathan won a Shapeoko CNC Mill!
Watch The Video
Hear Kaplan's vision for the future in digital manufacturing in the video below!
Do you want to see other videos from Compute Midwest? Check out our playlist on Youtube!
About Zach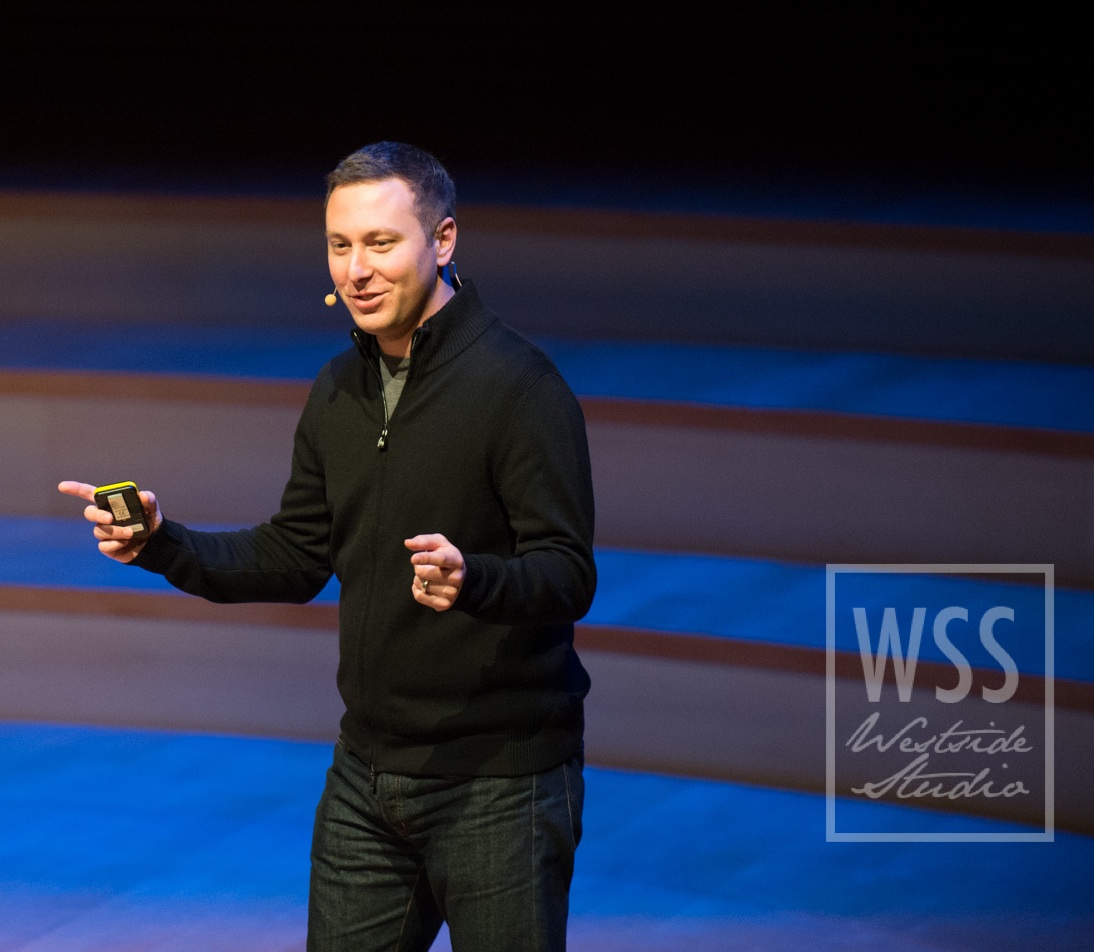 Zach Kaplan is the founder and CEO of Inventables, the hardware store for designers.
Zach has spoken on product development and innovation to audiences at conferences across the country, including:
Industrial Designers Society of America National Conference
Sensors Expo & Conference
National Plastics Exposition
…and many more
His work has been covered by Business Week, Fortune, Forbes, CNN, NPR and other leading media outlets. In 2006 he was honored by Chicago's Museum of Science and Industry as a Modern Leonardo da Vinci and currently sits on the advisory committee for the Fast Forward exhibit.
He holds a bachelors degree in Mechanical Engineering from the University of Illinois.
About Inventables


Inventables is attempting to bring manufacturing from the factory to the desktop making it as accessible as desktop publishing.
The company sells machines and supplies for small business manufactures to make products ranging from jewelry and signs to furniture. Inventables catalog has about 30,000 products most of which if ordered by 3pm are shipped the same day.
About Compute Midwest

Compute Midwest was a 2 day convergence of tech Nov 9-11th (2012) in Kansas City. Consisting of 1 conference, 8 amazing speakers, a hackathon and 2 parties, we connected over 400+ forward thinking tech minds to imagine & create a future, inspired.
Image credits: Westside Studio
---
---
---