Hack Midwest 2013: Create Something Epic At Sporting Park!

We're extremely excited to announce Hack The Midwest – 2013 edition!
Hack The Midwest is a hackathon in Kansas City which brings developers & designers together for a 24 hour code-fest focused on building awesome apps for a chance to win prizes!
Join us on June 15th & 16th at the Boulevard Members Club inside Sporting Park – named by Forbes as One Of America's Best Sporting Experiences!
What Is A Hackathon?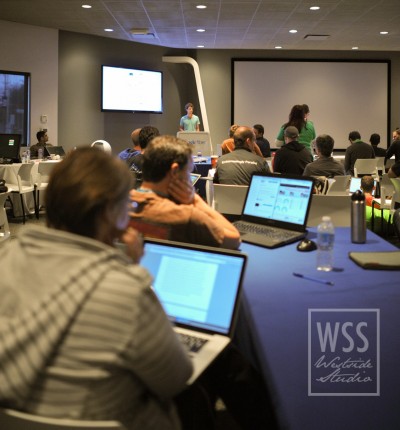 A hackathon is a 24 hour competition for designers and developers to come together and create something awesome.
Aside from the incredible energy that just can't be described, it's a fantastic way to learn & grow!
It's all about just shipping.
Are you frustrated with a world of endless process and other barriers to innovation? You've found your freedom at Hack The Midwest.
Join 100+ developers & designers that just as passionate about building things on June 15th & 16th at the Boulevard Members Club inside Sporting Park!
How Does A Hackathon Work?
Review APIs [ API Page ]
Come up with idea you can hack in 24h using 1 or more of the listed APIs (you can use non-listed APIs too)
Find a team of up to 5 (or work alone)
Build/Hack for 24h
Demo for a chance to win AWESOME prizes!
Get mad props from fellow coders & the community
What Could Happen At Hack The Midwest 2013?
In June 2012, we hosted the first Hack The Midwest & several awesome things happened!
Here are just a couple of highlights:
Qup.TV won "best in show" & got covered on top tech blog GigaOM
The parking app "Where Da Spot" won "best design" & got recognition from Mayor Sly James:
Congrats Sporting Innovations team @hackthemidwest with city data they built an app to help find parking in #KC kcitp.me/LE7pQb FROSTY!

— Mayor Sly James (@MayorSlyJames) June 13, 2012
Prizes
In addition to the API partner prizes, we've also added a couple of Special Award categories (won't be announced until the event). An example might include "Best Open Source app". These aren't tied to usage of a particular API.
Make sure to keep checking back for updates as we continue to add more!
(2) iPad Minis
$500 Worth Of Streaming Services (Spotify/Netflix/HuluPlus)
Up to 5 Raspberry Pi Complete Starter Kits (Raspberry Pi 512 MB + Clear Case + Micro USB Power Supply + Pre-Loaded 4GB SD Card + HDMI Cable)
Sendgrid's Hardware Hackpack: (1) LEGO Mindstorm + (1) Sphero + (1) Arduino Inventor's Kit
Jawbone Jambox OR (3) $100 Amazon Gift Cards
HD Hero Camera
For more info see the full list here
Early Bird Registration!
June 15th may seem far off, but DON'T wait till the last minute to register. We sold out last year's Hack The Midwest and the hackathon section of Compute Midwest.
Space is limited & we expect tickets to go much quicker this year! We've got a limited batch of early bird tickets available – save ~ 40% by registering today!
Your registration includes food/drink all weekend as well as a limited edition Hack The Midwest T-shirt!
So developers, what are you waiting for? Don't miss out on the opportunity: space is running out…register today!!
---
---
---