Hack Midwest: Meet Our Judges

We're extremely excited to announce our judge lineup for Hack The Midwest!
Hack The Midwest is a hackathon in Kansas City which brings developers & designers together for a 24 hour code-fest focused on building awesome apps for a chance to win over $4000 in prizes!
Meet Our Judges
We've selected a tremendous group of founders & entrepreneurial tech leaders within the Kansas City area!
Evan Conway, President – OneLouder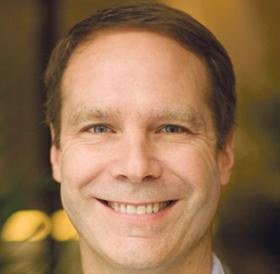 Evan Conway is the president of OneLouder, an app company focused on social mobile apps that was created as a wholly owned subsidiary of Handmark in 2011.
Prior to joining Handmark, Evan was Executive Vice President with Positive Networks/PhoneFactor serving on the lead team and launching several products that are leaders in their market space.
Before Positive Networks, Evan served as Assistant Vice President at Sprint. Evan was a leader in launching new product initiatives for Sprint, including broadband wireless services that reached 25% broadband market share in 14 key markets in less than 12 months. Additionally, he was part of the lead team that grew Sprint's wholesale business from $500 million to $1.2 billion in less than two years.
Previously, Evan headed up sales and marketing for C-Way Systems. As part of the founding team, he led all marketing efforts and partner distribution as part of growing this software systems firm until its sale to publicly traded Epicore.
Evan graduated with Distinction from Cornell University, receiving a BS, a Certificate of Manufacturing and an MBA.
Alexander (Sandy) Kemper, CEO and Founder, C2FO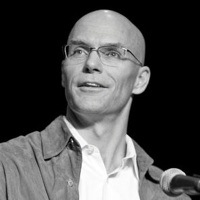 Alexander (Sandy) Kemper is Chairman of the Board and CEO of C2FO (fka Pollenware), a leader in the next generation of trade settlement companies. Alexander C Kemper is also Chairman of the Board of The Collectors Fund, a private equity fund focused on alternative asset classes.
Prior to founding The Collectors Fund and C2FO, Kemper founded Perfect Commerce (fka eScout.com) and served as the company's Chairman and Chief Executive Officer from 2000-2006. Under Kemper's leadership Perfect Commerce created the Open Supplier Network™ (OSN™) and became the largest and fastest growing provider of on-demand supplier relationship management (SRM) technology in the United States.
Prior to founding Perfect Commerce, Kemper served as Chairman of the Board and CEO of UMB Bank and CEO of UMB Financial, a NASDAQ traded financial services company with assets of more than ten billion dollars. Kemper began his career with UMB upon graduating in 1987 from Northwestern University where he majored in American History.
Kemper is an active angel and venture investor and currently serves on the corporate boards of UMB Financial (NASDAQ: UMBF), UMB Bank, NIC (NASDAQ: EGOV), AXA art (a subsidiary of AXA Insurance NYSE: AXA), Sipvine, SCD Probiotics and BATS Exchange, the third largest stock exchange in the world.
Vercie Lark, CIO, DST Systems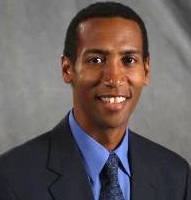 Vercie Lark leads DST Systems enterprise information technology (IT) and data center operations.
Prior to DST, Lark served as Vice President and CIO of Embarq Corporation where he was responsible for strategy, planning and operations of internal IT data centers, applications and communication services supporting more than five million customers. Before joining Embarq, he worked for both Hewlett Packard and Compaq Computer Corporation, holding several IT leadership positions.
Lark currently serves on the technical advisory councils for Prodapt, Prairie View A&M and Florida A&M universities, and is an active board member of the Boys Hope Girls Hope organization in Kansas City.
He is a 1985 graduate of Wright State University in Ohio, with a bachelor's degree in electrical systems engineering.
Dennis Ehrich, CIO, Service Management Group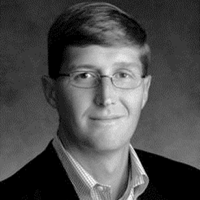 Dennis Ehrich leads Service Management Group information technology team, including all programming, infrastructure, and development activities.
His 20 years of information technology experience span the disciplines of operations, project management, application development, and process improvement initiatives.
Prior to his current position, Dennis worked at Accenture in the financial services consulting practice and as Director of Information Technology at H&R Block. .
Dennis holds a BS in economics from Denison University and an MBA from the University of Missouri – Kansas City.
Have You Registered?
June 15th isn't far off – DON'T wait till the last minute to register!!
With over 110 developers registered so far, there's not much room left!
Don't forget – we've got over $3,000 in prizes up for grabs including:
(2) iPad Minis
"Stack O' Cash" ($500)
$500 Worth Of Streaming Services (Spotify/Netflix/HuluPlus)
Up to 5 Raspberry Pi Complete Starter Kits
Sendgrid's Hardware Hackpack: (1) LEGO Mindstorm + (1) Sphero + (1) Arduino Inventor's Kit
Jawbone Jambox OR (3) $100 Amazon Gift Cards
HD Hero Camera
…and more!
So developers, what are you waiting for? Don't miss out on the opportunity: space is running out…register today!!
---
---
---