How NASA's Former CTO Is Democratizing The Future Of Cloud Computing [VIDEO]
About This Presentation
How did open source software change the future of cloud computing?

How is this new trend of "everywhere computing" driving massive architectural changes, not only to infrastructure…but to software design?

How can companies evolve with the changes & embrace these new opportunities?

Chris Kemp (founder of Nebula & former CTO of NASA) shared his story & perspectives at our Compute Midwest conference in 2013.


With over $2 billion (over 10%) of the entire organizational budget spent on buying & operating IT gear every year, he recognized an opportunity for innovation.

[Tweet "At NASA, "The way we were doing IT wasn't going to scale", said @Kemp"]

Learn how he helped to drive the creation of what would eventually become OpenStack…and how open source changed the future of cloud computing.
Just kicked off #ComputeMW – feels like Silicon Valley here in Kansas City – photo credit @davenielsen pic.twitter.com/y1eDHb7TpH

— Chris C. Kemp (@Kemp) October 25, 2013
About Chris
Chris Kemp is the founder of Nebula (named a top upcoming cloud startup to watch by GigaOm).
Prior to Nebula, Kemp was the Chief Technology Officer for IT at NASA, where he co-founded OpenStack, and was responsible for pioneering work in cloud computing, open source and open government. Kemp has also served on the White House Cloud Computing Executive Steering Committee.
Previously, Kemp served as the CIO of NASA Ames Research Center in Silicon Valley where he forged partnerships with Google and Microsoft and helped create Google Moon, Google Mars, Microsoft World Wide Telescope and was responsible for NASA's Nebula Cloud Computing Project.
About Nebula

Nebula is dedicated to enabling all businesses to easily, securely and inexpensively deploy large private cloud computing infrastructures.
The proliferation of data in today's world is fueling an "information revolution" across all industries. Nebula's goal is to ignite a new era of global innovation by democratizing web scale computing, and making it accessible to every business in the world.
Built on Openstack, the Nebula Enterprise Cloud Appliance enables any business to build and manage the massive computing horsepower normally reserved for the corporate elite from hundreds or thousands of inexpensive servers.
Nebula was founded in April 2011 by Chris C. Kemp, Steve O'Hara and Devin Carlen, and named after a project that Kemp started at NASA Ames Research Center.
About Compute Midwest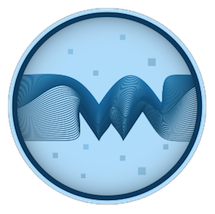 As seen in some of the world's top tech publications like Forbes, Fast Company and The Next Web, Compute Midwest is a 2 day convergence of tech: new people, new ideas and new frontiers in Kansas City.
Join us this fall to imagine the future & hear the stories of innovators who have built ideas that changed the world.
---
---
---