KCITP Mentor Event Follow Up & Next Steps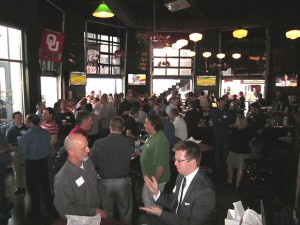 If you were one of the 200+ that came out last Wednesday, we hope you had a great time..and thanks for coming out! We also wanted to thank all of our sponsors as well! Please, if you have any good pictures of the event, please let us know!! Use the contact page to get in touch.
This event was great to bring awareness to the importance of mentorship!
We had a lot of great feedback in the days following the event…so, we're taking things a step further. We're scheduling smaller meet ups in the next 2 weeks to better connect and locate the mentors/mentees they're seeking. In order to make that happen, we need you to fill out this form. Also, if you have feedback on what you'd like to see please contact us.
If you liked our event or regret that you missed it make sure that you sign up for our event invite list so you keep up to date with future Happy Hours, and other types of events!
Don't forget to check out our Facebook Page!
---
---
---