KCITP InfoSec Night: Photos, Keynote Video, Google Fiber Interview & More!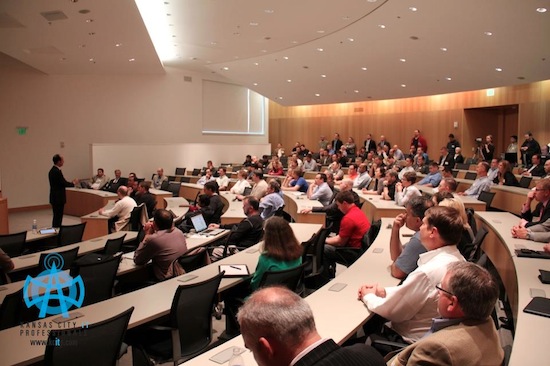 Here it is, a summary of all things from Kansas City IT Professionals InfoSec Night!
Over 250 people from KCITP joined us last Wednesday @ JCCC for a Keynote from Enrique Salem (CEO Of Symantec) & the Capture The Flag competition w/ $10k in cash/prizes!

In this post, we'll be including a few things:
Video recording of the keynote by Enrique Salem, CEO of Symantec
An exclusive interview w/ Mr. Salem on ideas for Google Fiber, leadership tips/thoughts & innovation
Some fantastic event photos
Capture The Flag competition prize winners
Sponsor thanks
Symantec CEO Keynote Address to Kansas City IT Professionals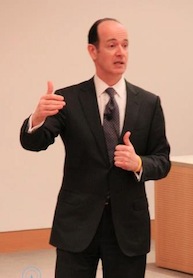 Mr. Salem covered many topics, including the threat landscape, how current IT trends are requiring organizations to take new approaches in security, and a few references to the Google Fiber Kansas City project!
It was a fantastic opportunity for Information Technology leaders, IT security professionals and others in the industry to learn how they can protect business-critical information in today's world.
Further, he also took a number of questions from the audience about the future of information security, privacy and more.
The video also includes some opening remarks from me, how we got our start & where we're going. I also give a few tips on lessons I've learned along the way, which include things that you should be thinking about if you have an idea you're passionate about! 🙂
Watch the video:
Interview w/ Mr. Salem: Google Fiber, Startups, Innovation & Leadership
Prior to his keynote at our InfoSec Night event, I was honored to get time to sit down with Enrique Salem, CEO of Symantec and get his thoughts on a variety of topics.
We talked about:
Where he sees the opportunity in the Kansas City Google Fiber project
Leadership: How he encourages a startup culture at a 7 billion dollar company & how it can lead to innovation
How things are changing in the technology world & where they're going
…and more!
Capture The Flag Competition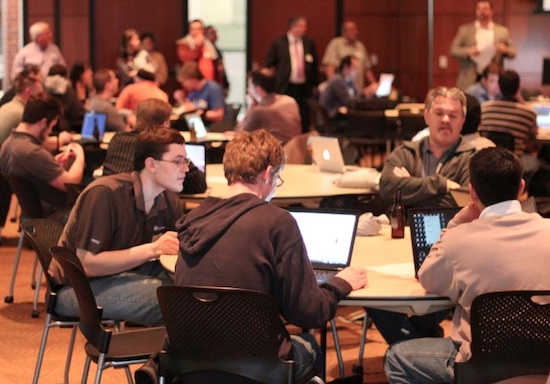 After the Keynote, ethical hackers & security specialists took part in a Capture The Flag (CTF) competition w/ $10k in cash/prizes (donated by Symantec).
Although no one won Symantec's $5k bounty, many came away with awesome prizes. Ipads, Amazon Fires and other items were given the security minded professionals who were able to complete various tasks in the challenge.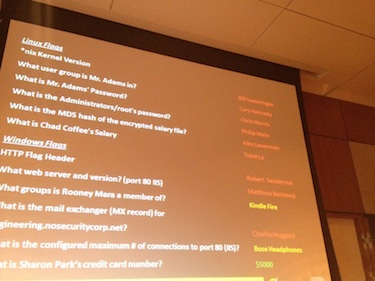 This four hour challenge was full of an AMAZING energy up until the very end!! One of the best parts was seeing all of the collaboration between individuals.
It's things like this that speaks volumes about the strength of the Kansas City IT Professionals community.
Sponsor thanks
We found out in mid February that Mr. Salem was available on March 21st….and had to turn this event around very quickly.
I can't express how thankful we are for those who stepped up to help make this happen.
The list below contains the entities that supported this effort.
They deserve recognition…so whether it's business , please take a moment to review the list below.
Presented By

Hosted By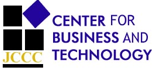 Gold Sponsors
Silver Sponsors

Bronze Sponsors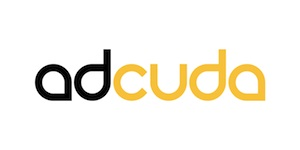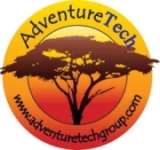 Livestream provided by:

---
---
---