The Master Of Ceremonies for Compute Midwest is….
We're excited to announce the Master of Ceremonies for Compute Midwest: Ramsey Mohsen, Director of Social Media at DEG!

Selecting Ramsey for this role was a no brainer: he's got a fantastic combination of geekiness + unlimited enthusiasm for all things tech!
About Ramsey

Ramsey Mohsen is the Director of Social Media at the digital agency DEG, a full-service digital agency.
He has designed and developed social and digital experiences for some of the world's largest and best-regarded brands such as Hallmark Cards, Timberland, Crocs, and H&R Block.
Ramsey's history in the social media space spans wider than his role at DEG:
He pioneered the launch of the live video website Justin.TV (and was the first "life-caster" in the Midwest).
He's a popular video/tech blogger in the region appearing regularly on local news for the latest development in tech, social media & gadget reviews.
About Compute Midwest

Compute Midwest is a 2 day convergence of tech: new people, new ideas and innovation in Kansas City.
With 1 conference, 8 amazing speakers, a hackathon and 2 parties, Compute Midwest provides a fantastic opportunity to connect you with 400+ forward thinking tech minds.
We've got a speaker lineup of tech heavyweights like:
Brad Abrams – Product Manager, Cloud Platform Team, Google
Scott Chacon – CIO, Github
Jason Hoffman – Founder & CTO, Joyent
Naithan Jones – Founder, AgLocal
Zach Kaplan – CEO, Inventables
Dan Levin – COO, Box
Ben Milne – Founder, Dwolla
Michelle Munson – CEO, Aspera
Engage in conversation about the future, exchange/build new ideas and gather several takeaways that can move your career or company forward!
Imagine The Future! November 9th
Get inspired at our conference, happening at the Kauffman Center for Performing Arts: learn about what's next in technology – straight from tech leaders, startup founders & visionaries.
Hear the stories of innovators who are building companies that change our life, our work & our business.
Gain insight into their vision for the future, learn where technology is going and discover how Kansas City can capitalize on Google Fiber.
Create The Future! Nov. 10th
Over 100 developers & designers will come together at our hackathon for a 24-hour code-fest focused on building awesome apps with APIs!
Build your app solo or with a team of up to 5 people. Present it and compete for thousands of dollars in great prizes as well as community recognition!
Register Today!
We offer 2 ticket passes (with discounts for students, startups and non profits)!
Conference only – this gives you an all day pass for November 9th to hear our awesome speaker lineup. Includes breakfast and lunch.
Conference + Hackathon – this gives developers and designers an all day pass to the conference on November 9th and the Hackathon on November 10th-11th. Includes breakfast and lunch November 9th & meals provided during 24h hackathon.
Here's an easy way to help you convince your boss/company to pay
Ticket prices go up Nov 2nd, Register TODAY
[maxbutton id="3″]
Compute Midwest Schedule
Thursday, November 8th
6:00pm – Kickoff Party (The Cashew – 2000 Grand Kansas City, MO)
Conference – Friday, November 9th
8:00am – Registration and breakfast
9:00 – Conference begins, presentations start
12:30pm – Lunch provided
2:00 – Afternoon presentations
5:00 – Conference concludes
8:00pm – Closing Party – Fuego/Tengo Sed Cantina (KC Power & Light District) 1323 Walnut Street, Kansas City MO 64106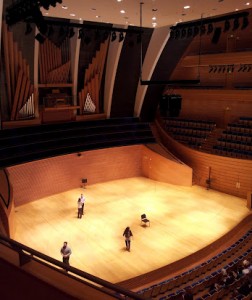 Hackathon – Saturday, November 10th
9:00am – Registration and breakfast
9:30am – API intros
10:00am – Hackathon starts!
12:30pm – Lunch provided
5:00pm – Dinner provided
Sunday, November 11th
10:00 a.m. – Hackathon ends!
10:30am – App demos begin
12:00pm – Winners announced
(Schedule subject to change)

Ticket prices go up Nov 2nd, Register TODAY
[maxbutton id="3″]
Photo credit Westside Studio
---
---
---