Compute Midwest Just Went Quantum [VIDEO]
Could this machine hold the answers to humanity's future? Learn about the world's first quantum computer – a radical new technology that's going to change the world.
This is a revolution not unlike the early days of computing. It is a transformation in the ways computers are thought about.
~ Ray Johnson, CTO of Lockheed Martin
A New Era In Computing History
Vern Brownell is the CEO of D-Wave & he's the latest speaker addition to our incredible lineup at the Compute Midwest conference (presented by The Disruption Institute).
His company made history by building the world's first commercial quantum computer.
This powerful technology has the potential to solve some of humanity's most complex problems, previously impossible with today's traditional computing resources.
The machine has a pricetag north of of $10,000,000 … with Google, NASA and Lockheed Martin as it's first buyers.
Nestled within the confines of a hefty 11,000 pound enclosure, D-wave's computer requires extreme environmental conditions to operate:
150x colder than interstellar space (459 degrees below zero)
Shielded to 50,000× less than Earth's magnetic field
High vacuum: 10 billion times lower than atmospheric pressure
How Quantum Computing Works
Watch Recode's video above for further insight
We actually think quantum machine learning may provide the most creative problem-solving process under the known laws of physics.

Hartmut Neven, Director of Engineering, Google
About Vern Brownell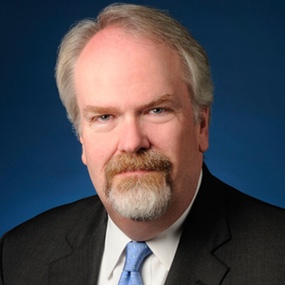 Vern Brownell is the CEO of D-Wave, a company that built the world's first quantum computer.
He joined D-Wave from Egenera, a company he founded and at which he held various executive roles including CEO. Egenera was a pioneer of infrastructure virtualization and today is a global leader in converged infrastructure and cloud management software.
Prior to his tenure at Egenera, Mr. Brownell served as the Chief Technology Officer at Goldman Sachs.
He holds an MBA degree from Anna Maria College and a BEng. degree in Electrical Engineering from Stevens Institute of Technology.
Watch the inspiring, 1 minute Compute Midwest Conference video above!
About Compute Midwest
As seen in some of the world's top tech publications like Forbes, Fast Company and The Next Web, Compute Midwest is a 2 day convergence of tech: new people, new ideas and new frontiers in Kansas City.
With 1 conference, amazing speakers (including the founder of iRobot & CTO of IBM Watson), a hackathon and more, Compute Midwest provides a fantastic opportunity to connect you with 500+ forward thinking tech minds.
Join us on November 13th at the beautiful Kauffman Center For Performing Arts.
Get inspired & learn about what's next in technology – straight from tech leaders, startup founders & visionaries.
Hear the stories of innovators who are building companies that change our life, our work & our business.
Ticket Packages
We're offering a few different ticket packages this year.
Conference only – this gives you an all day pass for November 13th to hear our awesome speaker lineup. Includes breakfast and lunch.
Conference + Hackathon – this gives developers and designers an all day pass to the conference on November 13th and the Hackathon on November 15th. Includes breakfast and lunch at the conference & meals provided during 24h hackathon.
Hackathon Only – this gives developers and designers a pass to the Hackathon on November 15th.

Need Help Convincing Your Boss or Company?

Here's a company justification letter to help convince your boss to pay

Sponsors

Compute Midwest and other KCITP events are made possible by the support of the forward thinking companies you see on our Compute Midwest event site.
Interested in sponsoring? Get in touch!

Stay Connected

Here are some of the best ways to keep your finger on the pulse of Kansas City's Tech Community
---
---
---