Last chance to register for our Career development fair. You won't regret it!
As a member of the Kansas City Information Technology Professionals community, it's evident that you care about your career.
We've got questions for you to ponder in the lead up to our event next Tuesday:

Are you satisfied in your current position? Are you growing & learning?
Are you bored, frustrated….or just plain burned out?

Building a career in Information Technology is hard work
It requires considerable investment on multiple levels. Sometimes it's just easier to continue on, doing what you're doing.
You tell yourself that you'll take time in the future to look around. One day turns into another. In the blink of an eye, 6 months or a even a year has passed. Even the best of intentions can be quelled by life's every day happenings.
Wouldn't it be great to find an opportunity in a new environment here in Kansas City, where you can solve new problems & challenges?
Take a chance & roll the dice
The Kansas City Information Technology Professionals career & professional development fair is a way for you to capitalize on opportunity. We're making it easy for you to find a new position, and get professional development advice from experts in the industry.
We've all been frustrated by the process of applying for jobs. You ask yourself: "Did an actual person see my resume?" .. "Will I ever hear back?" .. "Who do I follow up with?"
You won't be asking those questions if you attend our event next Tuesday from 10a – 2pm @ JCCC, because you'll get face time with hiring managers & recruiters from 11 great companies.
They're looking for experienced Kansas City Information Technology Professionalss that can fulfill these roles: Software Engineers & Architects, DBAs, Systems Engineers, Infrastructure Engineers, IT Project Managers, and Analysts (QA, Business, Security)!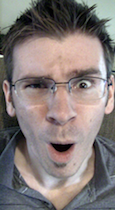 But wait….there's more!
If that's not enough, you'll also be able to talk to individuals & organizations about software development best practices, how to write a great resume/personal branding tips, find job leads and use social media to build your career.
Start a new chapter in your life!
Register now, don't kick yourself later: http://www.kcitp.com/2011/06/01/kcitp-job-fair/
We look forward to seeing you on Tuesday. You won't regret it!
---
---
---