Zach Kaplan, CEO of Inventables To Speak At Compute Midwest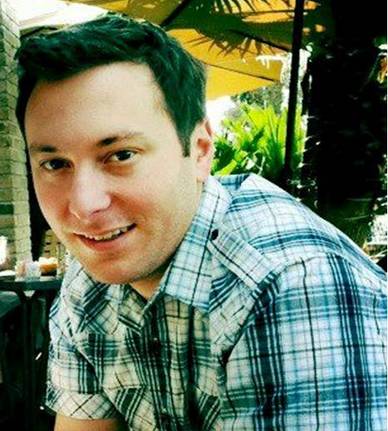 We're excited to announce Zach Kaplan, CEO of Inventables as our latest speaker for Compute Midwest!
About Zach
Zach Kaplan is the founder and CEO of Inventables, the hardware store for designers.
Zach has spoken on product development and innovation to audiences at conferences across the country, including:
Industrial Designers Society of America National Conference
Sensors Expo & Conference
National Plastics Exposition
…and many more
His work has been covered by Business Week, Fortune, Forbes, CNN, NPR and other leading media outlets. In 2006 he was honored by Chicago's Museum of Science and Industry as a Modern Leonardo da Vinci and currently sits on the advisory committee for the Fast Forward exhibit.
Prior to Inventables he created Lever Works, a custom web application and hosting company that sold to Leo Media, a multimedia firm, in 2001.
He holds a bachelors degree in Mechanical Engineering from the University of Illinois.
About Inventables


Inventables is attempting to bring manufacturing from the factory to the desktop making it as accessible as desktop publishing.
The company sells machines and supplies for small business manufactures to make products ranging from jewelry and signs to furniture. Inventables catalog has about 30,000 products most of which if ordered by 3pm are shipped the same day.
About Compute Midwest

Compute Midwest is a 2 day convergence of tech: new people, new ideas and innovation in Kansas City.
With 1 conference, 6 amazing speakers, a hackathon and 2 parties, Compute Midwest provides a fantastic opportunity to connect you with 400+ forward thinking tech minds.
We've got a speaker lineup of tech heavyweights like:
Scott Chacon – CIO, Github
Jason Hoffman – Founder & CTO, Joyent
Naithan Jones – Founder, AgLocal
Dan Levin – COO, Box
Ben Milne – Founder, Dwolla
Engage in conversation about the future, exchange/build new ideas and gather several takeaways that can move your career or company forward!
Imagine The Future! November 9th
Get inspired at our conference, happening at the Kauffman Center for Performing Arts: learn about what's next in technology – straight from tech leaders, startup founders & visionaries.
Hear the stories of innovators who are building companies that change our life, our work & our business.
Gain insight into their vision for the future, learn where technology is going and discover how Kansas City can capitalize on Google Fiber.
Create The Future! Nov. 10th
Over 100 developers & designers will come together at our hackathon for a 24-hour code-fest focused on building awesome apps with APIs!
You'll share ideas, collaborate and possibly start new ventures! You'll also discover tools & new APIs to experiment with.
Build your app solo or with a team of up to 5 people. Teams can be pre-organized or find fellow coders to collaborate with at the event! Present it and compete for thousands of dollars in great prizes as well as community recognition!
Register Today!
We offer 3 ticket passes:
Conference only – this gives you an all day pass for November 9th to hear our awesome speaker lineup. Includes breakfast and lunch.
Conference + Hackathon – this gives developers and designers an all day pass to the conference on November 9th and the Hackathon on November 10th-11th. Includes breakfast and lunch November 9th & meals provided during 24h hackathon.
Hackathon only – this gives developers and designers a pass to the hackathon on November 10th-11th.

Here are 4 ways to save BIG and/or get FREE tickets!!

Don't Miss Out, Register TODAY
[maxbutton id="3″]

---

---

---