Dan Levin, COO of Box, Shares Vision For The Future [Video]
We're excited to showcase the first in a series of exclusive speaker videos from Compute Midwest, one of our biggest tech events of the year!
Today you'll hear from Dan Levin, Chief Operating Officer of Box and his thoughts on some fundamental shifts happening in technology & how they'll shape the future.
"I want to talk about the future and why you guys should be pumped to be doing what you're doing and be here, meeting all of these amazing people"
The Post-PC Era
Levin described 2 fundamental changes happening in technology as a result of the Post-PC era. "The change that's going on in our world and our business is extraordinary," he said.
Shift #1
We've moved from an era of homogeneity to heterogeneity. In the Post-PC era, the focus isn't on hardware & operating systems…it's all about applications.
"You run your life by application, not by platform"
Shift #2
The change in mobility is going to drive a new definition of a "knowledge worker". Levin says that every industry will also be redefined, because the Post-PC era will create 1.3 billion knowledge workers in the next 5 years.
"Right now we're in an exploding phase these new technologies are creating untold opportunities for all of us to take advantage of…"
Watch The Videos
Hear Levin's vision for the future in the 2 part video series below!
Part 1

Part 2

Do you want to see other videos from Compute Midwest? Check out our playlist on Youtube!
About Dan Levin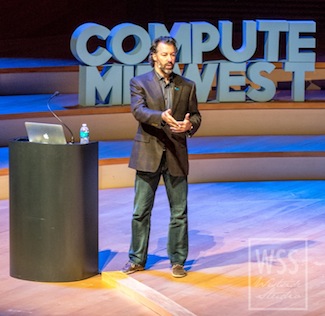 Prior to his engagement with Box, Dan served as interim CEO of Picateers. Before that, he spent 6+ years at Intuit in a variety of roles including:
Senior Vice President & General Manager, Small Business Group
Vice President & General Manager, Quicken Health Group
Vice President, Product Management
Previously, Dan spent thirteen years in venture-backed startups, including senior executive roles at ReplayTV which was acquired by Sonic Blue (SVP and CTO), GuestConnect which was acquired by 4th Network (founder and CEO) and Books That Work which was acquired by Sierra On-Line (co-founder and President).
About Box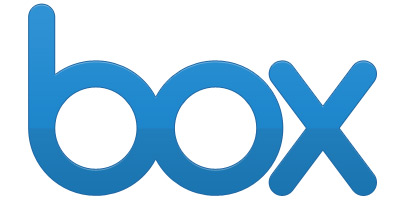 Box is a cloud based file sharing & content management service for enterprise companies.

Box was founded on a simple, powerful idea: people should be able to access and share their content from anywhere. Since 2005, Box has helped more than 11 million individuals, small businesses and Fortune 500 companies do just that. We want to reinvent what businesses can do with their content through Box's content sharing platform, made for a new kind of worker, a new kind of workplace and a new kind of IT.
About Compute Midwest

Compute Midwest was a 2 day convergence of tech on Nov 9-11th in Kansas City. Consisting of 1 conference, 8 amazing speakers, a hackathon and 2 parties, we connected over 400+ forward thinking tech minds to imagine & create a future, inspired.
Image credits: Westside Studio
---
---
---